Google Street View heading into the Grand Canyon, will allow lazy people like me to enoy the sights
Google heads into the Grand Canyon with its backpack version of their infamous Street View cameras.
Published Wed, Oct 24 2012 3:29 PM CDT
|
Updated Tue, Nov 3 2020 12:26 PM CST
Google is taking another step towards world domination. They have just announced plans to take the Trekker into the Grand Canyon. For those not in the know, the Trekker is a backpack-sized version of the car-mounted Street View camera that is worn, big surprise, like a backpack. This will be the Trekker's first official outing.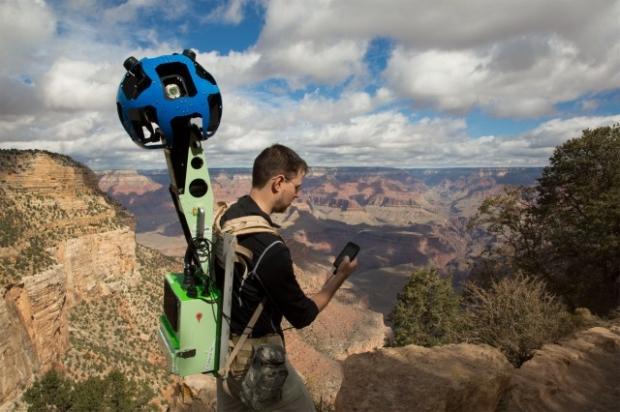 The Trekker is a pretty cool piece of technology. They've packed loads of technology into a small, wearable version. The Grand Canyon trip will map the National Park's hiking trails and allow lazy people to take those hikes without having to lift a leg. All they will have to do is click through the tough spots.
It's a perfect place to debut the Trekker. "The canyon landscape is one of the most breathtaking places in the world, is only accessible on foot, and perfectly demonstrates why the Street View Trekker backpack was developed to maneuver narrow trails and rocky terrain," a Google spokesperson told TechCrunch.
It's one more step to being completely pervasive in people's lives. This will be a great tool for those who can't afford to go to the Grand Canyon, too old or frail to navigate the trails, or as a pre-trip planning tool. There is no current word for when the imagery will be available online. We'll be sure to update you as soon as we catch word.
Related Tags