If you're not an Apple fanboy or at least have a somewhat interest in Apple products, then today probably was not the day to be following the Internet as all everyone has been talking about all day have been sprinkled in Apple praise or disdain.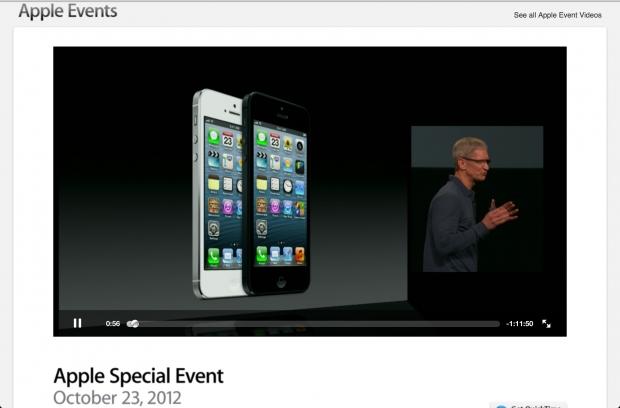 Regardless on what side of the fence you're on, it's always entertaining to see what Apple has up their sleeves and that's exactly what we saw today as a slew of new Apple products like the new Mac Mini, 13" MacBook Pro with Retina Display and, of course, the 4th generation iPad and iPad Mini.
Sure, you could follow along with our news pieces to find out exactly what was announced, its specs and how much it will cost you. But for those of you who would prefer to watch Apple announce their new products in their typical fashion, then you'll be happy to hear they have made their video available for your viewing pleasure online.
That's right, folks - with just a single click, you'll be able to kick back, relax and let Apple tell you what you and your family will be wanting under their holiday tree, Hanukkah candles or Festivus Pole. Or, if you could care less about Apple, you can watch the video and inject your own comments while watching a la Mystery Science Theater 3000.