Amazon deletes user account and all paid-for books with no explanation
Without an explanation, Amazon deletes a users data and all paid-for books - whoops.

Published Tue, Oct 23 2012 2:32 AM CDT
|
Updated Tue, Nov 3 2020 12:26 PM CST
Amazon have reportedly wiped a single customers account, including all of her paid-for books, all without an explanation. The customer is a Norweigian woman who is identified by "Linn" on media commentator Martin Bekkelund's blog.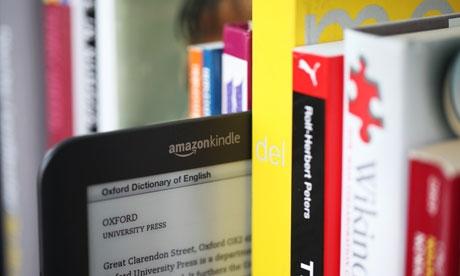 Linn approached Amazon who she discovered her Kindle had been wiped, where she informed by an Amazon customer relations executive that her account had been closed, all open orders had been cancelled and her content had been removed - and even up until today - she doesn't know why.
This mistake highlights the fact that DRM can be a dangerous thing, where manufacturers and publishers use it to limit the use of digital content once the consumer has purchased it. In this case, if Linn hadn't finished reading her ebooks - well, they're now gone. Amazon has told Linn:
We have found your account is directly related to another which has been previously closed for abuse of our policies. As such, your Amazon.co.uk account has been closed and any open orders have been cancelled. Please understand that the closure of an account is a permanent action. Any subsequent accounts that are opened will be closed as well. Thank you for your understanding with our decision.
Linn asked which "directly related" account Amazon was referring to, what happened, and whether there was any way to get access to her account again, but Amazon replied they were "unable to provide detailed information", and said her account would not be reopened. Amazon's final e-mail to Linn stated:
We regret that we have not been able to address your concerns to your satisfaction. Unfortunately, we will not be able to offer any additional insight or action on these matters. We wish you luck in locating a retailer better able to meet your needs and will not be able to offer any additional insight or action on these matters.
Bekkulun says:
This shows the very worst of DRM. If the retailer, in this case Amazon, thinks you're a crook, they will throw you out and take away everything that you bought. And if you disagree, you're totally outlawed. With DRM, you don't buy and own books, you merely rent them for as long as the retailer finds it convenient.
What do you think? What would you be doing if all of your data was wiped?
Related Tags