Hero Academy to receive Shaolin team, Challenge Collection in November update
Hero Academy will be receiving a new team, map and set of challenges next month.
Published Mon, Oct 22 2012 2:52 PM CDT
|
Updated Tue, Nov 3 2020 12:26 PM CST
Robot Entertainment's hit free-to-play iOS game, Hero Academy, has been receiving regular updates ever since it was released earlier this year. When it was first released, only the Council and Dark Elves, but within months, we had The Tribe, Dwarves and Team Fortress 2. You would think that would be good enough for Robot Entertainment, but today, they announced a new team will be making its way to the Hero Academy stage next month.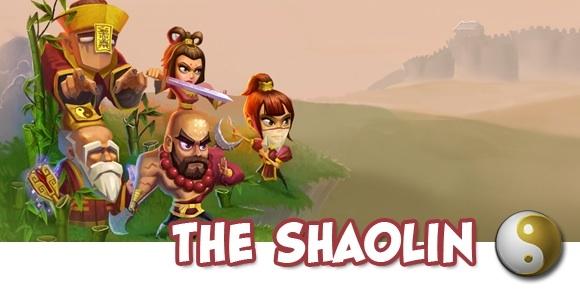 The new team that will be released this November is called the Shaolin team and they will focus more on combinations as the more you attack with individual Shaolin units, the higher the amount of damage your team will inflict on the opposing team. Not only that, but the Shaolin team's heroes can reduce the strength of the opposing team, which makes them quite the serious team to go up against.
As is customary when new teams are introduced, a new map inspired by the Shaolin team will be put into rotation once the update goes live next month as well as new avatars and Shaolin team-specific challenges.
Speaking of challenges, players will also be able to purchase a new premium "Challenge Collection" pack that offers 30 challenges that mixes and matches team units to truly challenge players as to what the correct solution can be.
The Shaolin team and Challenge Collection will be made available next month for $.99 each. Hero Academy fans who wish to learn more of the Shaolin's heroes as well as their spells and equipment can do so below:
Heroes
Monk - A melee brawler whose attack reduce a single enemy's maximum health by 25%.
Windblade - Her attack chains to additional enemies.
Poisoner - Her attack weakens the opponent's Defense and Resist.
Taoist - A Healer who can resurrect, clear debuffs from allies, and remove buffs from enemies.
Shadow - Turns the tide of battle by reviving KO'd units into specters to fight on his side.
Spells and Equipment
Dragon - Cast this spell to summon a dragon that breathes fire along a row, dealing damage to three squares directly in front of the target.
Combo Potion - A consumable that heals an ally for 1000 health and makes their next attack worth two combo points.
Bamboo - Place a destructible bamboo tile that blocks enemy line of sight.
Related Tags