Saudi Arabia, the world's largest oil producer, plans to become 100% powered by renewable, low-carbon forms of energy
Saudi Arabia plans to power their entire country by renewable energy.

Published Mon, Oct 22 2012 5:26 AM CDT
|
Updated Tue, Nov 3 2020 12:26 PM CST
Saudi Arabia, currently the world's biggest oil producer, has some very interesting plans - they want to be 100% powered by renewable and low-carbon forms of energy. This process would most likely take decades, but just the hint of it is quite powerful, and interesting.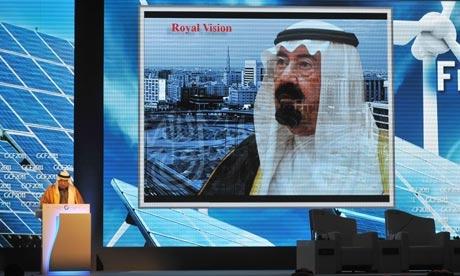 You're probably thinking 'what does this have to do with tech?', but what is the one thing tech uses above all else? Energy. If the world turned from oil, to renewable sources to somewhere over 50-75% in the next decade, we would be looking at not only an entirely new world of technology, but an entire new way of living.
The news comes from Prince Tuki Al Faisal Al Saud, who is the founder of the King Faisal Foundation, where he told the Global Economic Symposium in Brazil that he hoped the kingdom could one day be powered entirely from low-carbon energy within his lifetime. At 67 years old, this would be much sooner, rather than later.
He insisted Saudi was moving ahead with investment into renewable energy, nuclear power, or other alternatives to the fossil fuel we currently use for countless things. He says:
Oil is more precious for us underground than as a fuel source. If we can get to the point where we can replace fossil fuels and use oil to produce other products that are useful, that would be very good for the world. I wish that may be in my lifetime, but I don't think it will be.
Considering Saudi Arabia currently produces 12 million barrels per day of oil, which represents 12% of the world's crude oil production, this is quite the statement. Saudi Arabia is also home to one-fifth of the world's oil reserves, according to the US government's Energy Information Administration.
Related Tags