With The Pirate Bay floating into the clouds to evade the incoming lawsuits and attacks, it looks like MegaUpload founder Kim Dotcom is now touting the same thing. Dotcom and his business partner Mathias Ortmann revealed plans for MegaUpload's success, dubbed 'Mega' to Wired magazine a day before the news of TPB moving into the clouds broke out.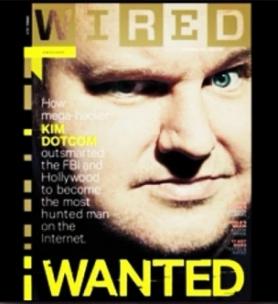 Mega will see users encrypt data using an AES algoritm before it gets uploaded to the site, Mega will then provide the user a unique decryption key that will be required to upload the data. Encryption will hopefully keep users' data safe, with Mega being completely oblivious to what the user is uploading to their servers making them much safer to legal action than previously.
Mega also plans to operate servers in several different countries, mirroring the data from other locations - meaning that in the event that a bunch of servers go offline due to legal intervention, files will still be available to users from another location. Mega aren't expecting legal issues, but it looks like they're just trying to plan this from all angles, keeping the users data the most important thing at all times - which is how it should be.