It's that time of year. No, not Christmas. Companies are reporting their third quarter results, some with positive results, and some with negative. Unfortunately, Nokia falls into the latter category. For the third quarter, Nokia posted a massive $754 million loss, which is actually an improvement from previous quarters.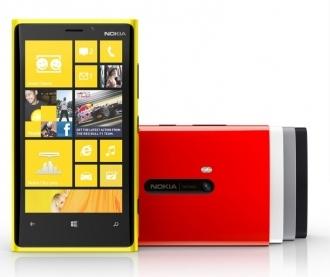 This loss marks the six consecutive quarter than Nokia has lost money. That's not a good thing for a company to be doing quarter after quarter, however, Nokia doesn't have much choice in the matter. Stephen Elop took over as CEO in early 2011 and has seemingly been doing a good job turning the company around as this loss is less than previous.
In Q4 2011, Nokia lost $1.3 billion, which is a massive amount of money. However, that was easily eclipsed in Q1 2012 when Nokia reported losses of $1.6 billion. Q2 2012 saw losses of just $1.1 billion, and Q3, in other words, this quarter, saw losses of just $754 million, a marked improvement.
Nokia saw a reduction in the number of Lumia's that it sold, and this makes sense since these devices are reaching the end of life. A new wave of Lumias are about to hit, so Nokia needs these to be a smashing success in order to keep this turn around going. Let's just hope AT&T's exclusivity for the Lumia 920 doesn't hurt Nokia further.