What could ultimately turn into the best form of punishment for losers of lawsuits, Apple is forced to run ads in the UK stating that Samsung did not copy the iPad design. This comes after they lost the original court battle and a subsequent appeal. At the time, the judge ruled that they weren't as "cool" as the iPad.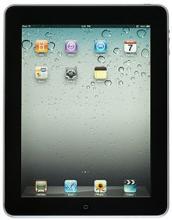 The judge in the original court battle made the original ruling that a notice would have to be placed upon Apple's website for one month, along with adverts in the Daily Mail, Financial Times, T3 Magazine and other publications to "correct the damaging impression" that Samsung was a copycat.
The appeals court decided not to overturn this part of the original ruling. "The acknowledgment must come from the horse's mouth," they said. "Nothing short of that will be sure to do the job completely." Of course, Samsung has to be happy with the ruling. Not only were they found to be not infringing, Apple has to publicly humiliate themselves.
"We continue to believe that Apple was not the first to design a tablet with a rectangular shape and rounded corners and that the origins of Apple's registered design features can be found in numerous examples of prior art. Should Apple continue to make excessive legal claims in other countries based on such generic designs, innovation in the industry could be harmed and consumer choice unduly limited."