SanDisk fixes TRIM on Extreme SSD with Firmware R211
SanDisk releases Firmware R211 for Extreme SSD - TRIM Fixed!
Published Thu, Oct 18 2012 10:56 AM CDT
|
Updated Tue, Nov 3 2020 12:26 PM CST
SanDisk hasn't released the details or even mentioned the new firmware on their website yet but if you run the SanDisk SSD Toolkit your Extreme SSD can be updated to firmware version R211, a TRIM fixing release.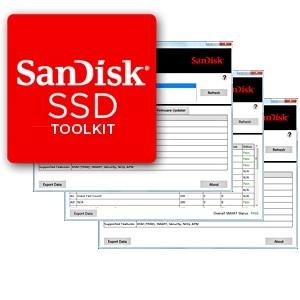 We're in the middle of testing the Extreme SSD 480GB now and plan to finally test our 120GB soon. After that we have some RAID testing with RAID 0 working on a pair of Extreme SSD 240GB drives.
You can download SanDisk's SSD Toolkit at this link. Have an empty thumb drive handy so it can flash your drive without looking for an empty optical disk.
Related Tags