Japanese site Blog of Mobile have published images what they're claiming to be Chinese device maker Huawei's Ascend W1 Windows Phone 8 smartphone. The usual blurry images are included, but it looks to sport a bright polycarbonate body like Nokia's Lumia smartphones, as well as HTC's Windows Phone 8X and 8S.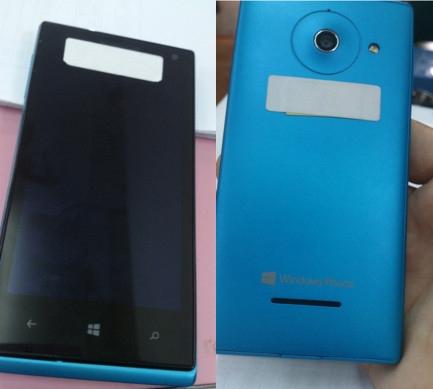 Huawei's Ascend W1 is rumored to pack a 4-inch WVGA (800x480) display, a 1.2GHz dual-core processor, 5-megapixel rear-facing camera, VGA front-facing camera, 512MB of RAM, 4GB of internal storage and a 2000mAh battery.
It won't come close to beating most 4- to 5-inch phones, but it will give the entry-level Windows Phone 8 market something to look at when in the market for a WP8-based device.