Nintendo Wii U Pro Controller lasts up to 80 hours, won't be backwards compatible
Nintendo's Wii U Pro Controller has up to 80 hours of battery life according to some retailer claims.

Published Wed, Oct 17 2012 5:31 AM CDT
|
Updated Tue, Nov 3 2020 12:26 PM CST
Nintendo's Wii U Pro Controller is set to sport a battery life of around 80 hours from a single charge, according to Gamestop and Amazon. Coming from the current PS3 controller for example, that only lasts 20-25 hours from a single charge, this is some great news for gamers.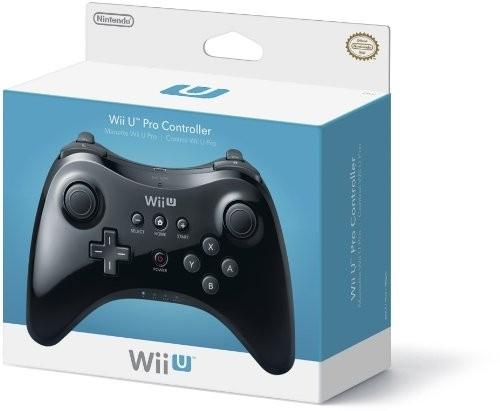 Nintendo haven't publicly announced this number, but retail giants Amazon and GameStop are using the specs in their product description, which probably came from Nintendo in the first place:
Your games, your way. However you think of your gaming style - hardcore, old school, or purely nostalgic - the Wii U Pro Controller puts you in the game. Designed for accessibility and extended gameplay comfort, the Wii U Pro Controller features the dual analog sticks and ergonomic button layout that you've come to expect, as well as a rechargeable battery that can last up to 80 hours on a single charge. The Wii U Pro Controller can be used for playing a variety of games - from packaged games at retail to downloadable games from the Nintendo eShop. Look on the back of Wii U game packaging to see which games use the Wii U Pro Controller. Not compatible with the Wii system or games.
The 80-hour battery life may sound great, but the backwards compatibility not being there is a bit of a kick in the guts.
Related Tags