Gary McKinnon hacked NASA looking for proof of UFOs, won't be extradited to the US due to Asperger's
NASA hacker won't be extradited to the US due to Asperger's.

Published Wed, Oct 17 2012 1:26 AM CDT
|
Updated Tue, Nov 3 2020 12:26 PM CST
UK citizen Gary McKinnon hacked NASA, the US Army and US Navy systems to the point of effectively crippling the entire US Army's Military District of Washington network. This attack had their systems down for 24 hours and affected over 2000 computers across many states.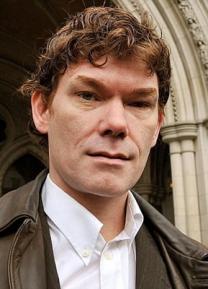 At the same time, he gained access to a US Army server which was responsible for managing 2455 accounts, causing the systems to reboot and become inoperable. McKinnon hacked these systems over ten years ago, and has British officials refusing to send the hacker overseas due to concerns he may commit suicide, based on evaluations of McKinnon who suffers from Asperger's Syndrome and "depressive illness".
Because McKinnon's sentence is estimated at 60 years, mixed with his depressive illness, this is something the UK officials are saying will force McKinnon to take matters into his own hands. It has gone as far as making the UK push this as a matter of human rights.
McKinnon's feat is actually pretty incredible, considering he was hacking some high-grade networks, all from his dial-up connection at home:
Using his home computer the appellant, through the internet, identified US Government network computers with an open Microsoft Windows connection and from those extracted the identities of certain administrative accounts and associated passwords. Having gained access to those accounts he installed unauthorised remote access and administrative software called "remotely anywhere" that enabled him to access and alter data upon the American computers at any time and without detection...

Having gained access to these computers the appellant deleted data from them including critical operating system files from nine computers, the deletion of which shut down the entire US Army's Military District of Washington network of over 2000 computers for 24 hours, significantly disrupting Governmental functions; 2,455 user accounts on a US Army computer that controlled access to an Army computer network, causing these computers to reboot and become inoperable; and logs from computers at US Naval Weapons Station Earle, one of which was used for monitoring the identity, location, physical condition, staffing and battle readiness of Navy ships, deletion of these files rendering the Base's entire network of over 300 computers inoperable at a critical time immediately following 11 September 2001.
Related Tags