California approves $10 million grant to Tesla, will be used for Model X SUV
Tesla gets $10 million funding from California, will be pumped into their upcoming Model X SUV.

Published Thu, Oct 11 2012 3:27 AM CDT
|
Updated Tue, Nov 3 2020 12:26 PM CST
Tesla have just received a huge grant from the California Energy Commission to the tune of $10 million, which will help the luxury electric car maker expand manufacturing capacity for their upcoming Model X SUV.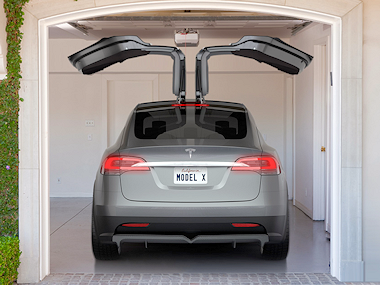 Tesla's terms of the agreement with Commission will match the $10 million grant, with $50 million if their own money and spend the entire lump sum to keep Model X production rates high when it reaches manufacturing in 2014. This plan involves the hiring of 700 more workers with the manufacturing starts.
If there are no problems between now and the production of the Model X SUV, Tesla will be much closer to their goal of producing a truly mainstream electric vehicle. The Model X SUV won't be that goal, but it is definitely getting closer. The new Model X SUV will hopefully fall into the same price range as the Model S, which ranges between $50,000 and $70,000. Tesla's VP of Finance, Mike Taylor, said:
Too often we're portrayed in the press as only producing an electric sports car. I think that misses the point of what Tesla Motors is trying to do and why it's important for California. Our mission has always been to aggressively promote electric vehicles for the masses.
Related Tags