LG's Nexus-branded phone continues to make waves on the Internet, where some new photos of the device have popped up. The black plate looks like Sprint's model of LG's Optimus G smartphone, with the front of the device looking like Samsung's Galaxy Nexus - so you'll hear no complaints from most people as it looks great so far.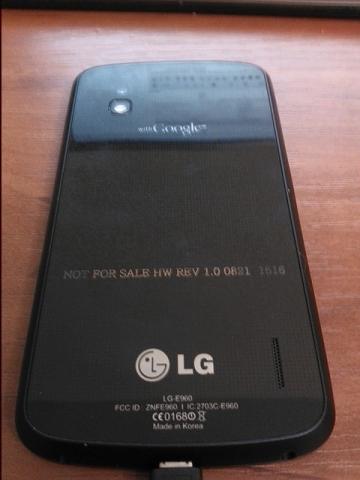 It does sport a chrome-like bezel, with a speaker grille sitting at the top of the device. The home screen and buttons all look Nexus-like, which should be expected. But, now we have some specs:
CPU: quad core ARMv7 1.5GHz

RAM: 2 GB

Memory: 8GB (no SD slot)

GPU: Adreno 320

Android version: JellyBeanMR1

Kernel 3.4.0

Screen: 768x1184 (320 dpi)

Camera: 8 MP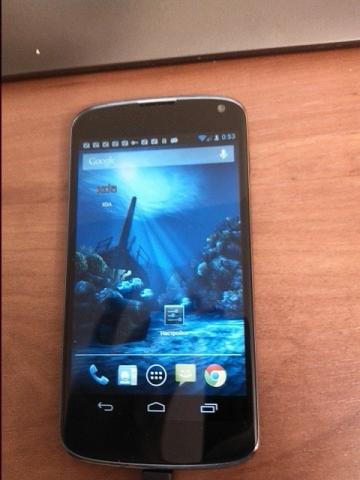 So we're looking at a powerful device, sporting a quad-core processor clocking in at 1.5GHz, but also 2GB of RAM. 8GB of internal storage is included without an expandable microSD slot, which is a disappointment but these specs could change over time. Android 4.1 Jelly Bean fills out the software side of things, and the screen has a resolution of 1184x768, which should give us a DPI of around 320 and works out to an approximately 4.7-inch display, and finally, an 8-megapixel rear-facing camera.