Activision removes Favella map from CoD: Modern Warfare 2 and 3 after complaints
Activision temporarily removes Favella from the online map rotation after receiving complaints.
Published Mon, Oct 8 2012 5:49 PM CDT
|
Updated Tue, Nov 3 2020 12:26 PM CST
Call of Duty: Modern Warfare 2 and 3 are seeing an update that removes Favella from the online map rotation while Activision works on an update to remove a texture. The texture in question is the picture frame that is located in a bathroom on the map. The picture frame is written on in Arabic script from the Qu'ran that reads, "Allah is beautiful and He loves beauty."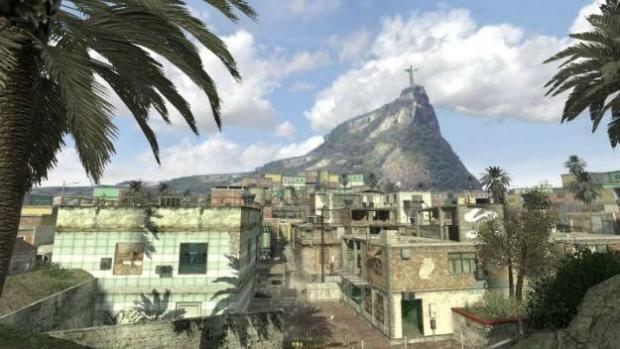 This has upset several Muslim gamers as Islamic law states that holy writings are not allowed to be in a bathroom. Not exactly unreasonable, but also a somewhat obscure law, I'm sure. The response discussed above regarding removing the map from rotation is in response to several Muslim gamers placing complaints regarding the writing being located where it was.
The map will be back in rotation as soon as Activision can release an update removing the text from the picture frame.
"We apologize to anyone who found this image offensive," an Activision spokesman told Kotaku, "Please be assured we were unaware of this issue and that there was no intent to offend. We are working as quickly as possible to remove this image and any other similar ones we may find from our various game libraries. We are urgently working to release a Title Update to remove the texture from Modern Warfare 3. We are also working to remove the texture from Modern Warfare 2 through a separate Title Update. Until the TU is ready, we have removed the Favella multiplayer map from online rotation."
Related Tags