Apple comment on iPhone 5 camera and its purple haze issue
Apple explain purple haze issues on iPhone 5, explain that the issue happens in nearly all smartphon.

Published Mon, Oct 8 2012 12:35 AM CDT
|
Updated Tue, Nov 3 2020 12:26 PM CST
The new iPhone 5 is far from perfect, but there have been some issues with the camera on this model. If you've used an iPhone 5, read our review, or read many of the other reviews out there, you'd have seen that the iPhone 5 has an issue when snapping photos.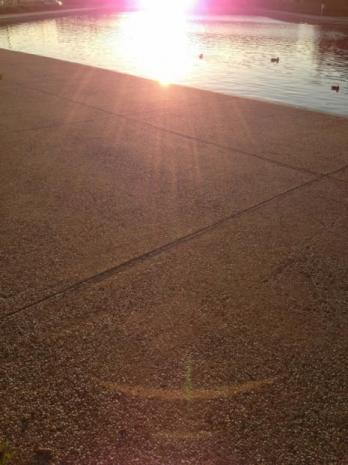 The iPhone 5, when held at the right angle and near the right light source, will give off a purple haze on the photo. It's not a deal breaker, but it's something worth noting when buying (or reviewing) a device like this. Apple have come out over the weekend, posting a support notice for it, stating:
Symptoms
A purplish or other colored flare, haze, or spot is imaged from out-of-scene bright light sources during still image or video capture.
Resolution
Most small cameras, including those in every generation of iPhone, may exhibit some form of flare at the edge of the frame when capturing an image with out-of-scene light sources. This can happen when a light source is positioned at an angle (usually just outside the field of view) so that it causes a reflection off the surfaces inside the camera module and onto the camera sensor. Moving the camera slightly to change the position at which the bright light is entering the lens, or shielding the lens with your hand, should minimize or eliminate the effect.
What are your thoughts on this? Should this be happening with the iPhone 5 - did Apple not test the camera out in the real world enough? Or were the problems found too late, and it would've caused a delay in launch - and thus, scaring customers and analysts - bringing Apple's power down a couple of notches.
Related Tags