You might be waiting an extra week or three for that new iPhone 5 that you ordered. At 1PM October 5 Beijing time, Foxconn workers went on strike over new quality control standards implemented by Apple and Foxconn. It seems that Apple wanted to reduce the number of iPhone 5s coming with scratches from the factory and tightened quality standards.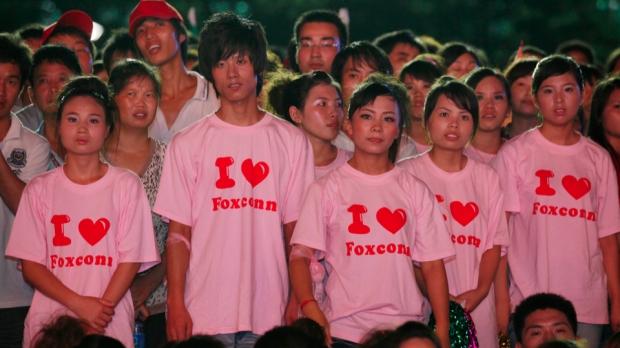 Unfortunately, they didn't provide any additional training to workers to meet these new standards. Workers were frustrated by the fact that they couldn't meet these new standards and started beating up quality control inspectors. These inspectors, in turn, went to their management where the managers turned their back on the issues.
This led to a strike of about 4,000 workers and quality control managers, bringing the iPhone 5 production to a halt. The watchdog group China Labor Watch has the following to say about the incident:
Quality control inspectors fell into to conflicts with workers and were beat up multiple times by workers. Factory management turned a deaf ear to complaints about these conflicts and took no corrective measures. The result of both of these circumstances was a widespread work stoppage on the factory floor among workers and inspectors.

According to workers, there was a fight between workers and quality control inspectors in area K that led to the damage in inspection room CA, the injury of some people, and the hospitalization of others. After this, another similar incident occurred in area K, once again leading to quality control inspectors getting beat up.
We'll keep you up-to-date with the latest regarding the strike and any delays in iPhone 5 production due to the strike.