Playing World of Warcraft makes you unfit for office according to Republican politicians
Republicans attack Democrat candidate Colleen Lachowicz for playing World of Warcraft.
Published Fri, Oct 5 2012 1:11 PM CDT
|
Updated Tue, Nov 3 2020 12:26 PM CST
If it wasn't so crazy, you'd think I was making this up...and I wish I was. But, no, I'm not. The following is a completely true political attack on a Democrat candidate using her playing of the popular game World of Warcraft as the focus. For some reason, the Republican incumbent believes that this makes her unfit for office.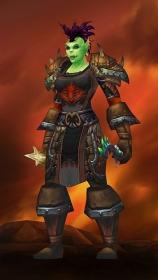 Now, I don't want to start any political debates between Republicans and Democrats. Instead, I would like to take this moment to point out how absolutely ridiculous this claim is. The fact that a candidate plays World of Warcraft almost shows that he/she is more in touch with current life than the opposition.
"I think it's weird that I'm being targeted for playing online games," Lachowicz said. "Apparently I'm in good company since there are 183 million other Americans who also enjoy online games. What's next? Will I be ostracized for playing Angry Birds or Words with Friends? If so, guilty as charged!"
She added, "What's really weird is that the Republicans are going after my hobbies instead of talking about their record while they've been running Augusta for the last two years. Instead of talking about what they're doing for Maine people, they're making fun of me for playing video games. Did you know that more people over the age of 50 play video games than under the age of 18? As a gamer, I'm in good company with folks like Jodie Foster, Vin Diesel, Mike Myers, and Robin Williams. Maybe it's the Republican Party that is out of touch."
The counter argument by Republicans is that the gaming habits "raise questions about Lachowicz's maturity and her ability to make serious decisions." This sounds like a pretty week argument considering the age range of people who play games. Maybe if the politicians would relax occasionally we wouldn't be where we are today.
What are your thoughts? Does her playing of a game make her unfit for office?
Related Tags