Michigan State University scientists have figured out a way to ensure that tech geeks around the world will continue to have gold to use in their electronic connectors. If you didn't know, all of those 1000-2000 pins on a modern CPU are coated in gold, along with the pins in expansion slots on the motherboard.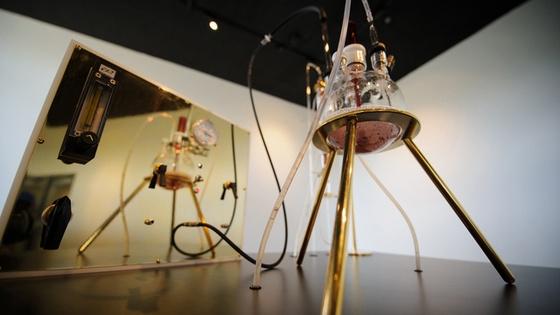 Professors Kazem Kashefi and Adam Brown utilized the bacteria Cupriavidus Metallidurans to process a naturally occurring toxic gas known as Gold Chloride into 99.9% pure 24-carat gold. You can see the apparatus that was used in the experiment in the above picture. And no, it's not magical.
The bacteria used was discovered to be up to 25 times more resistant to toxic environments than previously thought. This discovery prompted the experiment that resulted in the production of gold. It's a rather simple affair, too. The bacteria is placed into a small bowl into which the toxic Gold Chloride gas is pumped.
Leave it there for about a week and you'll end up with a 99.9 percent pure gold nugget. Unfortunately, it won't be solving any financial problems or making anybody rich anytime soon. While the process is easy, the Gold Chloride gas isn't cheap and since it isn't "natural" gold, it won't be worth as much.