Scientists working with nanobots that could one day cure cancer, other diseases
Scientists discover a way to insert nanobots the human body, could eventually lead to a cure for can.

Published Thu, Oct 4 2012 4:31 AM CDT
|
Updated Tue, Nov 3 2020 12:26 PM CST
Scientists from the NanoRobotics Laboratory at cole Polytechnique de Montreal in Canada have discovered a way of directing nanobots (nano-sized robots) inside the human body. If you're unfamiliar with nanobots, the nano-sized robots are so small that they can only be seen under a microscope.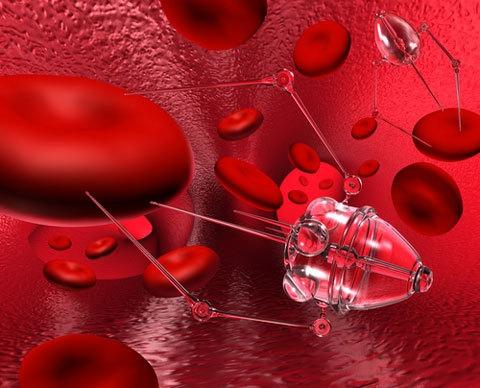 These bots can be guided toward specific parts of the body that were too dangerous to risk surgery over - and is considered a huge breakthrough in cancer treatment. The technology is still in its infancy, with human testing not even a thought for now, but there are a few robotics firms including Quantum International, Intuitive Surgical, iRobot Corporation, and Dover Corporation, who are all committed to pushing this nanobot technology.
Robert Federowicz, CEO of Quantum, has said:
Using robots to deliver cancer-killing medicine directly to a tumor deep within the body could forever change the treatment of the disease. The market for such astonishing technology would obviously be enormous. Quantum is dedicated to bringing just such innovations out of the laboratory and into the global marketplace.
I don't believe cancer will be the only thing nanobots can cure, as when the technology gets to a point, they should be able to rebuild parts of the human body, and even do things that we can't even imagine yet. Cancer is the biggest mainstream threat, but this could do wonders for Alzheimer's, Parkinson's, and more.
Related Tags