Mark Zuckerberg to announce 'historic milestone' for Facebook tomorrow - one billion active users?
Mark Zuckerberg's first post-IPO television appearance will be on the Today show, tomorrow - he will.

Published Wed, Oct 3 2012 8:11 PM CDT
|
Updated Tue, Nov 3 2020 12:26 PM CST
Facebook CEO Mark Zuckerberg is set to announce something that is being dubbed as a "historic milestone" during an interview with Matt Lauer on the TODAY show, tomorrow. Zuckerberg's interview will be the first television interview post-IPO, and with the historic milestone being thrown around, most people are wondering what the Facebook founder could announce.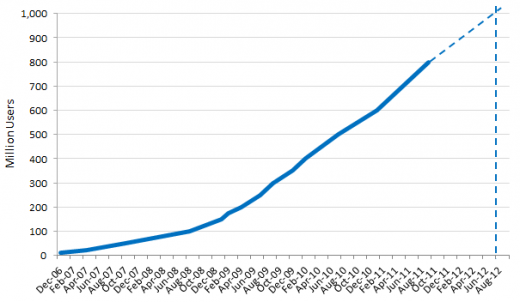 We know that Facebook could smash through 1 billion users, but are they all active? This could be the announcement, and the social network probably burst through 1 billion users a while ago, but daily active users is a completely different number - this could be the 'historic milestone' - one billion active users. No other site can claim this, and no other site is even close. Competing social network, Twitter, has 555 million users for example.
Digital marketing agency, iCrossing, examined Facebook's usage and based on the site's growth rate, the firm estimated that Facebook would hit one billion users sometime in August this year. Facebook have also had quite an amazing last six months, growing from 800 million users, to close to one billion. In the past three years, we've seen the social networking site go from 300 million users, to close to (if not more than) a billion now. Insane.
Related Tags