YouTube updates content ID, gives users an appeal process for unresolved disputes
YouTube has updated its content ID process, allows users to appeal take-downs easier.
Published Wed, Oct 3 2012 3:33 PM CDT
|
Updated Tue, Nov 3 2020 12:26 PM CST
YouTube has loads of content. Hours of video are uploaded every second, some of it legitimate home footage and some of it infringing footage. Formerly, if a content owner alleged that a video contained their copyrighted material, YouTube would allow them to monetize the content or take it down.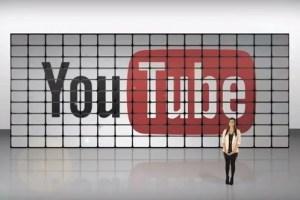 YouTube has updated this process so that users who have had their video taken down can appeal the claim. Furthermore, YouTube has updated the algorithms to detect false take-down notices, so this should help reduce the number of automated mass take-downs that shouldn't have been taken down.
"Users have always had the ability to dispute Content ID claims on their videos if they believe those claims are invalid. Prior to today, if a content owner rejected that dispute, the user was left with no recourse for certain types of Content ID claims (e.g., monetize claims). Based upon feedback from our community, today we're introducing an appeals process that gives eligible users a new choice when dealing with a rejected dispute. When the user files an appeal, a content owner has two options: release the claim or file a formal DMCA notification."
This almost forces content owners to choose the monetize option as going through a formal DMCA complaint takes a lot of work, not to mention they don't get any money from it. It also helps video uploaders who have uploaded a piece of content that would fall into the fair use category of the DMCA. Overall, it should be a better system for all involved.
Related Tags