TDK manages to cram 1.5TB per square inch, will allow for 6TB drives
TDK manages to cram 1.5TB of data into a single square inch of HDD platter.
Published Wed, Oct 3 2012 1:09 PM CDT
|
Updated Tue, Nov 3 2020 12:26 PM CST
Large data is becoming more and more prevalent, especially with the rise of the cloud. People are collecting larger collections of music, videos, and files. As Internet speeds continue to increase, the web will become even more media intensive and require larger hard drives to store all of this data.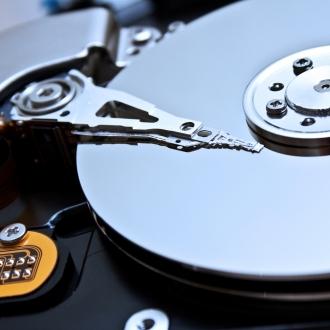 This is where TDK's new work shines. They have managed to squish 1.5TB into a single square inch, which is really impressive. At this density, a single platter inside the drive will be able to hold 2TB. Just remember how 2TB was hard to achieve just a few years ago. Now, imagine squishing 3 platters into a drive.
That would equate to a 6TB drive, seemingly more than enough for most desktop users, and an increase for servers that are running multiple 2TB drives. The new technology also has implications on mobile 2.5-inch drives. Mobile users will be able to carry more on their internal drive and shouldn't need to rely on an external solution.
The increase in density came from improvements in the read head as well as improvements in the hard disk medium. Mass production isn't expected to begin until 2014, though, so who knows where SSD technology will be by that point.
Related Tags