Apple's new iPhone 5 sports a new charging cable, which the company have dubbed "Lightning". Apple's new Lightning cable is an 8-pin charging cable, which has some built-in measures that won't make it easy for cheap imitation cables - something Apple are sure to make millions from.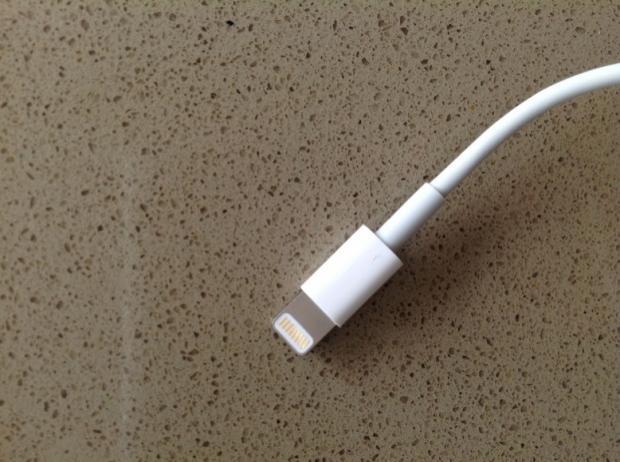 Apple's former 30-pin cable was a pretty simple design, where it was based on millions upon millions of cables, accessories, docks, and so forth - cheap imitations were created from its simple design, but it looks like the same game won't be played this time around. Apple are currently charging $30 for a new Lightning cable, which is ridiculous considering the cable would cost next to nothing to manufacture.
CNN have an unnamed source "with knowledge of Apple's manufacturing" who has said that the new Lightning cable comes with new measures which will make imitation that much harder - as they contain a new authentication chip. It won't be impossible for Chinese manufacturers to imitate this new $30 cable, with the source stating:
Chinese manufacturers are currently working to clone this new connector, but they cannot do it with the same ease and low cost as before, I don't think.
Apple also have a "Made for iPhone" program, which is specifically for third-parties who want to make legitimate iPhone-compatible accessories. John Brownlee, deputy editor at Cult of Mac, predicts that Apple will want to make a pile of cash by signing more Lightning deals to third-parties, where he adds:
Apple will crack down pretty hard on anyone it can who tries to rip off Lightning. Lightning's sophistication should make it a lot harder for anyone to make a Lightning connector without paying a licensing fee. Which is, of course, by design.
I really think for a company the size of Apple who have such a loyal fan base would do such a move. Imagine what the customers and competition would say if Apple made these cables $5 and were abundantly stocked everywhere. The move to Lightning looks like a move Apple could mak, where it was just a cash generating machine, it's not like Apple don't have enough of those right now.