Apple v Samsung legal struggle continues, Judge Koh can decide fate of Galaxy Tab 10.1 ban
The Samsung Galaxy Tab 10.1 should no longer be under a sales ban as Judge Koh can now rule on it.
Published Fri, Sep 28 2012 5:30 PM CDT
|
Updated Tue, Nov 3 2020 12:26 PM CST
I'm sure all of our readers know of the patent wars going on between Samsung and Apple. In case you don't, a brief history: Apple sued Samsung saying their patents were being infringed upon by Samsung products. Judge Koh granted a sales ban of the Galaxy Tab 10.1 at the start of the trial. A jury found Samsung guilty to the tune of just over $1 billion. However, they found that the Tab 10.1 didn't infringe on a single patent.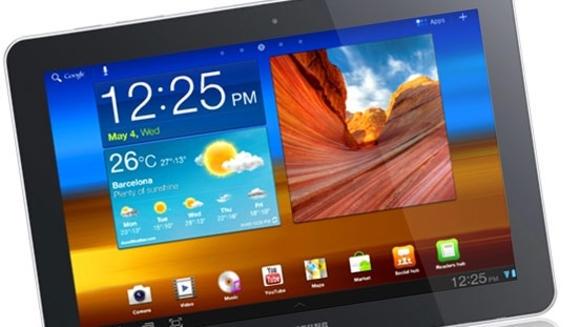 Meanwhile, the Samsung Galaxy Tab 10.1 is still banned from being sold in the United States. Judge Koh had previously felt that overturning the ban fell out of her jurisdiction as Samsung had appealed to a higher federal court. That court has now ruled that Judge Koh can rule on the sales ban, either reversing it or keeping it in place.
Theoretically, the device should no longer have been banned, or even banned in the first place as the jury found it to not infringe. The sales ban is expected to be lifted as soon as Judge Koh rules on the matter. Samsung was quick to jump onto the court, filing a request to have the ban dissolved:
Samsung's motion to dissolve is fully briefed, and the Court stated last week that, since "the sole basis for the June 26 Preliminary Injunction no longer exists," it would have "dissolve[d] the June 26 Preliminary Injunction if the Court had jurisdiction." The Court now has jurisdiction, and there has been no change in the circumstances since last week that would support any other result. Samsung therefore respectfully requests, pursuant to Rule 62.1(c) and for the reasons set forth in Samsung's prior papers, that the Court dissolve the preliminary injunction forthwith.
There's still plenty of legal strife for the two tech giants to go through with each other. Samsung has requested a new trial, stating that "no reasonable jury" would have sided with Apple. Apple has also filed a new lawsuit seeking to gain $707 million more over claims that Samsung damaged the iPhone brand.
Related Tags