Western Digital have taken to Facebook to announce that they've sold over 90 million WD Green drives. As you probably already know, WD Green drives use less power, create less pollution, and saves water, too.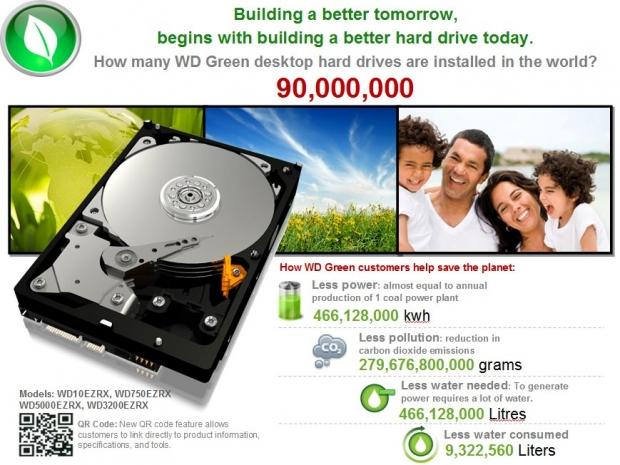 Western Digital have also explained just how much WD Green customers help save the planet with some interesting stats: 466,128,000 kWh saved, which is equal to one coal power plant, 279,676,800,800 grams less carbon dioxide emissions, 466,128,000 liters of water saved, and less water consumed with 9,322,560 liters.
They're some seriously powerful numbers, and this is just with the one particular series of hard disk drives!