LG have just made their new flagship smartphone available in South Korea, the LG Optimus G. LG's Optimus G packs some serious performance and technology, in an 8.45mm (0.33-inch) thick device. We're looking at Qualcomm's Fusion 3 chipset, which throws in a 1.5GHz quad-core Snapdragon S4 Pro SoC (APQ8064) with a 2G/3G/LTE radio (MDM9615).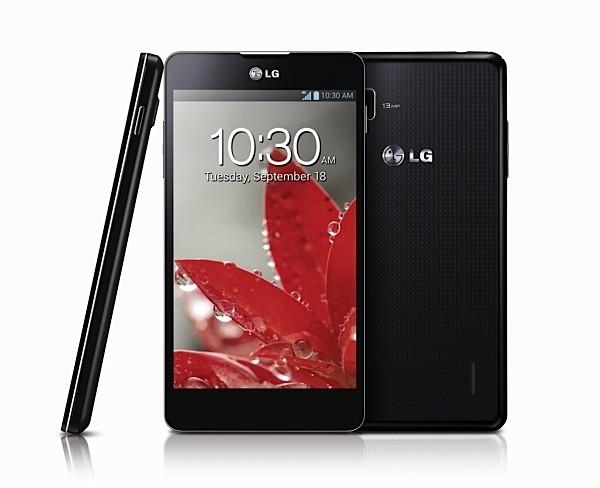 On top of the impressive processor and radio network connectivity, we're looking at 2GB of DDR RAM, a 4.7-inch 1280x768 (320ppi) True HD IPS PLUS display with Zerogap Touch (in-cell touch) technology. A sealed 2100mAh Li-polymer battery which is good for 800 charge cycles, and Android 4.0 Ice Cream Sandwich.
Filling out the G's specs, LG have thrown in a 13-megapixel backside-illuminated sensor with 1.1µm pixels, an f/2.4 autofocus lens and a single LED flash, on the front we have a 1.3-megapixel camera. LG have thrown in 32GB of built-in storage, but left out any expandable storage options. Filling out the Optimus G we have Wi-Fi, Bluetooth 4.0, A-GPS, NFC and MHL. All of this technological marvel is married into a 145g device.
The front is all-glass, with three capacitive buttons, while the back sports LG's Crystal Reflection process, giving the Optimus G "the ability to display different patterns depending on the viewing angle and lighting". I want one of these, now.