Be wary: One in 10 social-media reviews will be paid for by 2014
One in 10 social media reviews will be a paid-for fake by the year 2014 a new study suggests.
Published Mon, Sep 17 2012 1:31 PM CDT
|
Updated Tue, Nov 3 2020 12:27 PM CST
Everyone has seen those social reviews posted online. A friend recommends a product or writes a review on Amazon that makes its way onto Facebook. You trust it because it's one of your friends, right? Well, it looks like you'll start having to be a little more careful about which you trust. A new study shows that 10-15% of social media reviews will be paid for by companies by the year 2014.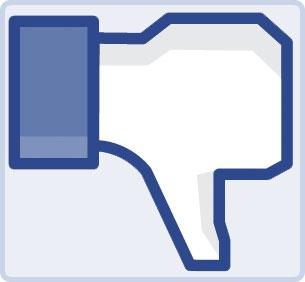 Companies are already paying customers or giving them discounts to write a positive review of a product or service, but this practice is starting to grow more into the mainstream. Research firm Gartner provides a bit of insight into the practice with their new study which makes this powerful prediction.
"With over half of the Internet's population on social networks, organizations are scrambling for new ways to build bigger follower bases, generate more hits on videos, garner more positive reviews than their competitors, and solicit 'likes' on their Facebook pages," Jenny Sussin, senior research analyst at Gartner, said today in a statement. "Many marketers have turned to paying for positive reviews with cash, coupons, and promotions including additional hits on YouTube videos in order to pique site visitors' interests in the hope of increasing sales, customer loyalty, and customer advocacy through social-media 'word of mouth' campaigns."
The problem is already pervasive enough that Cornell University researchers developed software to detect faked reviews. The software is so good that it accurately detects fakes 90 percent of the time. Humans aren't quite so good and only detect fakes about half of the time.
Paying for reviews is dangerous, however, and Gartner is predicting that at least two Fortune 500 companies will end up in trouble over the practice.
"Chief marketing officers (CMOs) will need to weigh the longer-term risks of being caught and the associated fines and damage to reputation and balance them against the short-term potential rewards of increased business and the prevailing common business practice in their market, often regardless of ethics," Gartner Vice President Ed Thompson said in a statement.
Related Tags