The disk unit of Hitachi, HGST, have announced the development of something quite special, helium-filled hard drives. Helium-filled HDDs are set to me more energy-efficient, paving the way for higher storage capacity than normal HDDs of today.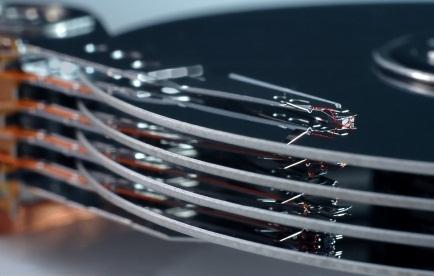 At the moment, HDDs are not sealed air-tight, they are affixed with dedicated channels so that the drive can balance its internal pressure with changes in external pressure. Because of this, the drives have a typical mixture of air inside them, which causes turbulence to the platters, which are usually spinning at over 7,200RPM.
HGST has a way around this, by sealing the drive off and filling the insides with helium. HGST have said that this achievement caused a 23% increase in power efficiency, as well as the ability to add two extra platters to a 3.5-inch hard drive. When helium is used, we could see HDDs pumped up to around 6TB in size.
HGST have said that the drives will reach us next year, and that they have been in development for over six years. There aren't any pricing details at the moment, but we should expect them to cost more than 3-4TB drives, obviously, factoring in the size on offer (6TB), as well as the helium costs.
I think we're going to see YouTubers pulling these apart and attempting to breath in the helium to make their voices high-pitched - who wants to place a bet?