Duke Nukem Forever might get a sequel, Gearbox is keen to make a new Duke game
Gearbox wants to make another Duke Nukem game.
Published Sat, Sep 15 2012 4:02 AM CDT
|
Updated Tue, Jun 16 2020 4:29 PM CDT
If Duke Nukem Forever wasn't bad enough, Borderlands developer Gearbox Software are keen for another tour of duty with the spiky-haired macho man himself.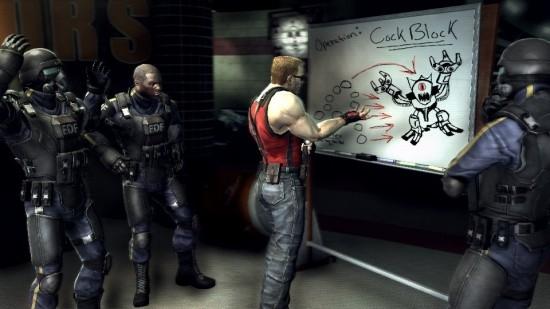 During an interview with IGN, Gearbox Software's president, Randy Pitchford, talked about wanting to make more Duke Nukem games, even though the latest outing, and nearly vaporware, Duke Nukem Forever, was completely panned by critics and fans alike. Pitchford said:
I willingly and lovingly acquired the brand. When I did that, I wasn't thinking that the only goal is just to make sure everyone could play Duke Nukem Forever." before commenting that "The real goal for me is I'd like to build a Duke Nukem game again.
Pitchford added that "I'm much happier living in a world where Duke is alive and not dead." When talking about a potential future DNF sequel, he adds: "I think what I would do and what Gearbox would do would be a little different" and that "it would be amazing, and I look forward to that".
Related Tags