It looks like Microsoft are ramping up for a mammoth Windows 8 launch, where they've announced at the company's annual event that every single Microsoft employee will not only get a new Surface tablet, but a Windows Phone 8 smartphone, as well as a Windows 8 touchscreen-based PC.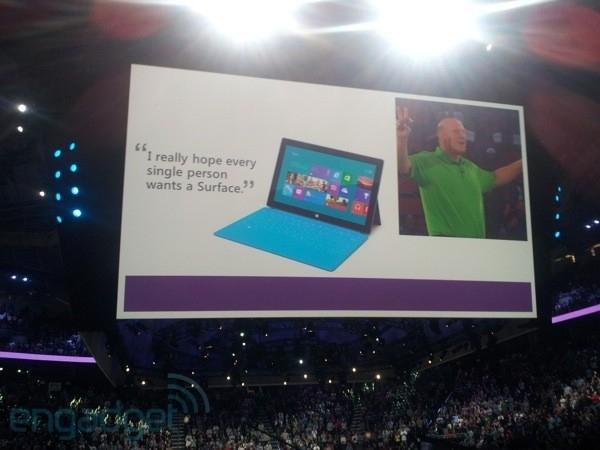 Forbes has said that the PC part of things isn't just limited to a desktop, it could be a desktop, laptop, Ultrabook or tablet. Considering there are some pretty awesome looking Windows 8-based Ultrabooks coming out, this is great news for MS employees.
Employee morale should go up considerably, and it also makes them look great to the public. 90,000 employees would surely cost Microsoft into the hundreds of millions, if not more, but hey - Windows 8 is their biggest step yet, and pushing their own gear to their employees for free is a very good start.