Amnesia: The Dark Descent reportedly increased the number of new underwear purchases by 3 million percent, but it looks like its sequel is about to raise that bar far higher. Amnesia: A Machine For Pigs is being worked on by developer Frictional Studios, right now.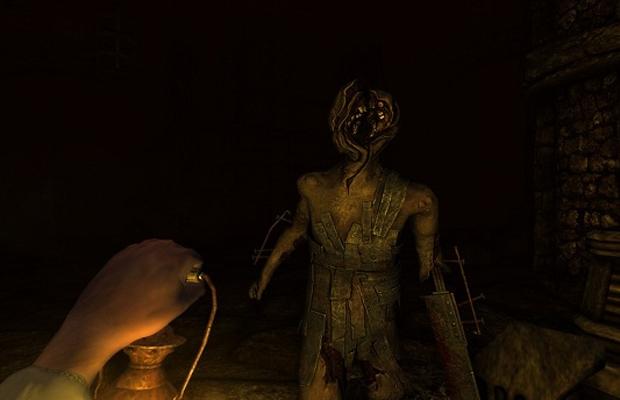 A new blog post by the studios' head, Thomas Grip, has unveiled that the developer is working on a "super secret", first-person horror game. So, we're looking at another game, like Amnesia, but what could the developers do better this time around? Grip writes:
One of the things I was most disappointed with in Amnesia was that it never really managed to deliver any deeper themes, but was more like a shallow fright-fest. For the new project we want to change that and really try and bring a certain theme to the front. Our hope is that this will create a very special experience, creating horror in a much more disturbing way.
Grip has said that the technology side of the things is virtually complete, and that they have begun early playtesting. Grip adds:
When you have such financially different situation compared to when you started I think it is easy to get caught up in expansion, wild ideas and basically do not get much done. So, we do our best to keep our feet firmly on the ground, to be strict on deadlines and to always remember our humble pasts. At the same time we will not take any easy solutions and play it safe. After the successes we have had, I think it is our responsibility to use our money and independence the best way possible.