If you thought the Raspberry Pi was impressive, you ain't seen nothing yet. Intel have asked their engineers to build the absolute smallest fully-featured compute unit possible, which is something they like to call the Next Unit of Computing.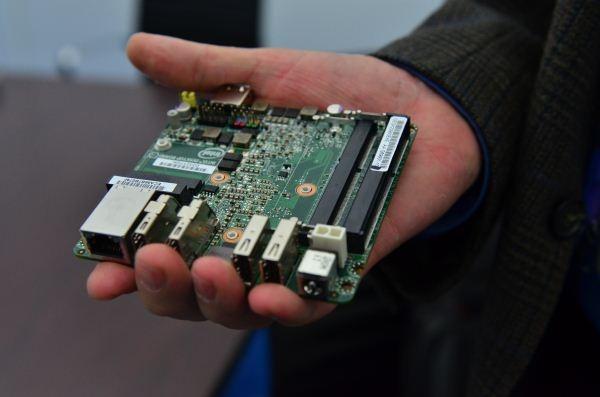 On a board measuring just 4 inches by 4 inches, you'll find an integrated Core i3 processor on a 7-series chipset, mini-PCIe slot, mSATA slot, two SO-DIMM slots and three USB ports. Power is supposed through an external AC/DC adapter, but there's also a header for an optional internal power supply. Filling out the external ports we have an ethernet port, and two HDMI outputs.
Intel's Next Unit of Computing isn't a standard form factor just yet, which means the chipmaker had to work with a chassis vendor in order to put together the reference platform. Intel are hoping to sell you a chassis, PSU and Core i3-powered motherboard for the $399 or so mark. This would also include an mSATA SSD of some description, but would be OS-less. $399 is impressive, at that size.