Hello Kitty fans probably had a fit of excitement at the title, but its true, South Korean company, Samsung, are releasing a Hello Kitty edition of their entry-level Android-based Galaxy Y phone. Samsung will be releasing the Hello Kitty edition of the Galaxy Y in Germany.
Sporting a special home button, a two-tone pastel pink and white case, as well as special wallpapers and ringtones, this is perfect for any Hello Kitty fan. Spec-wise, we're definitely looking at the same entry-level phone that the Galaxy Y is.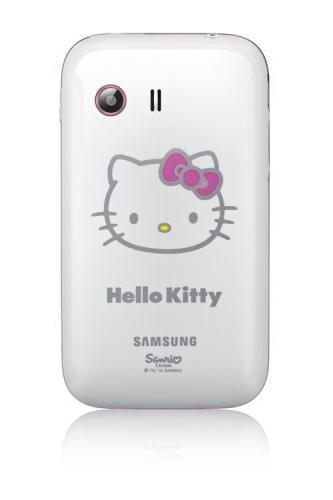 3-inch screen, 800MHz CPU, and Android 2.3 are to be shipped with the device. But, I'm sure that Hello Kitty fans, which will be mostly tweener girls, won't care about specs. IT. HAS. HELLO. KITTY. ON. IT.