The FAA has cleared iPads for takeoff, at least for use in the cockpit. The iPad will be used by pilots as part of their "electronic flight kit" and will replace paper manuals which currently weigh in at 35 pounds. Apple's tablet is the only one approved for use as the electronic flight kit and has now been approved for use in "all phases of flight."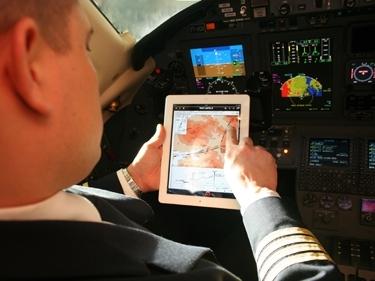 The reduction in weight, which ends up being pretty sizable due to no longer carrying 35-pound flight manuals, will save American Airlines an estimated $1.2 million in fuel costs annually. That figure is based upon current fuel costs, which are only set to go up.
This is a very exciting and important milestone for all of us at American Airlines as we work to modernize our processes and best meet the needs of our people," said Captain John Hale, American's Vice President of Flight. "With this approval from the FAA, we will be able to use iPad to fully realize the benefits of our Electronic Flight Bag program, including improving the work environment for our pilots, reducing our dependency on paper products and increasing fuel efficiency on our planes. We are equipping our people with the best resources and this will allow our pilots to fly more efficiently."
American Airlines 777 fleet will get the iPads first. They will continue rolling out across the entire fleet and be finished by the end of 2012. AA is going to stop printing paper manuals for the 2013 year. Every pilot will get his or her own iPad to "ease the transition."
It's not clear whether or not this approval will allow passengers to use their iPads during takeoff or landing, or if it will just be up in the cockpit. Let's hope it's the former.