A member of Anonymous has claimed responsibility for the hacking of GoDaddy today, which has affected sites across the web. GoDaddy's site has been down today, along with sites hosted with the service. Other sites that use GoDaddy for DNS or other services have also been affected, though not all are down for everyone.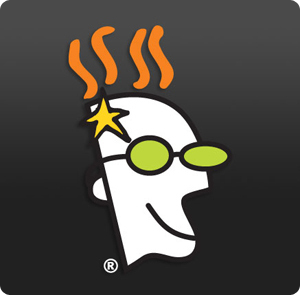 GoDaddy has acknowledged the problem with a Tweet:
Status Alert: Hey, all. We're aware of the trouble people are having with our site. We're working on it.
@AnonymousOwn3r has Tweeted the following, taking credit for the attack:
I'm taking godaddy down bacause well i'd like to test how the cyber security is safe and for more reasons that i can not talk now
@AnonOpsLegion, the official Twitter for Anonymous responded with the following:
@AnonymousOwn3r Good job brother, glad to see you back!
GoDaddy has provided the following updates:
Update: Still working on it, but we're making progress. Some service has already been restored. Stick with us.
We're continuing our work to get back on track. This is our #1 priority. We'll keep posting updates here. Thanks for all the support.
It's not clear when all services will be restored, but GoDaddy is working as quickly as possible to bring everything back online. I'm sure will come out in the following hours and days and we will be sure to keep you updated on the latest.