Fox News are reporting that "multiple sources" have teased that Apple will unveil new desktop iMacs next week at their September 12 event. I think we're going to see them, too.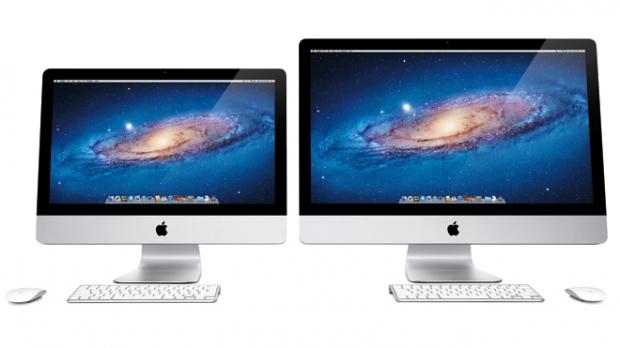 The new iMacs would most likely sport third-generation Intel Core CPUs, as well as Retina displays. Right now there's no confirmation, but I think we're going to see more products unveiled at the event. Maybe a new iPhone, new iMac, new iPad mini, new iPod touch and iOS 6. Count those, that's 5 things. The shadowing on the last teaser posted showed the number 12, with the shadow reading '5'. Everyone thinks it's going to be the iPhone 5, but what if it's actually 5 separate, refreshed and brand spankin' new Apple devices? That would be quite the epic event, especially after what we've seen from Motorola and Amazon in the past week.
Think about it, there have been 6 iPhones, meaning that the new iPhone being called 'iPhone 5', would make it feel out of whack with Apple's numbering scheme. The new iPad dropped its number, and was just called the 'new iPad'. I really think we're going to see Apple do the same thing with the iPhone, and just call it the 'new iPhone'.
Every year Apple could repeat this, and to make it easier on how to identify which phone you've got, you would say "I have the 2012 model". Or else we're going to see Apple hit iPhone 10 in just 5 years time, and we all know it won't go that far. iPhone 11 sounds ridiculous, doesn't it? Smaller numbers work and Apple have the power to command their phone just being called 'iPhone'. After all, what does the back of your iPhone 4S say? iPhone, not iPhone 4S.
I could also be seriously wrong, too. But Apple have too many products in the pipeline, and with the huge fight against Motorola, LG, Amazon, Samsung, ASUS, Google and soon, Microsoft, they'll need as much power behind them as they can to continue. A slightly refreshed, lighter, thinner, bigger iPhone might not be enough this time around.
If Apple just unveil the 'iPhone 5', we're going to see many more events with many more unveilings. But imagine the press they'll receive with 5 new updated products to show off? Apple fans will just turn into a goo-like substance instantly, and so will I.