The new iPhone looks to be announced next week at Apple's September 12 event, and one analyst estimates the new iPhone could sell as many as 10 million in its first week. The question is, how do Apple amass 10 million (or so) new iPhone's in a short amount of time?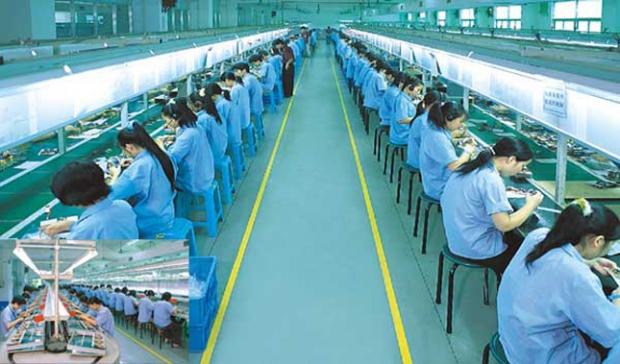 Simple. Force university students to work 12 hours per day, six days per week for around $243 per month on the new iPhone. This is what Foxconn is doing, reports the Shanghai Daily. Foxconn reportedly couldn't get their soul machine to work normally, so they secured more workers from universities, as classes were suspended at the start of the new semester.
Students began working on the new iPhone last Thursday, and are being "compensated" by the $243 per month wage. One student who wished to remain anonymous, claims that the authorities had ordered the schools to round up students to help Foxconn, with the company not informing parents, or signing agreements with students. Another anonymous student said that some universities would go as far as punishing students if they tried to leave the factory.
You know what? Apple are sitting on hundreds of billions of dollars in cash in the bank, tech sites like us report on how they're getting close to being worth $1 trillion. The US economy and production within the country is in tatters, so why can't Apple (an American company) step up and spend a few billion (which would still leave them with hundreds of billions) and open up production factories all across the United States?
It would employ hundreds of thousands of people, pump untold amounts of money into local economies and help the country see that American companies do care about the future of the United States of America. But, that would cut into those juicy profits that Apple make on their iDevices. Apple aren't the only ones who are doing this, and people will instantly say 'but Samsung don't do it!', remember, Samsung are a South Korean company, not an American company.
Apple, step up and do something about this - you might not make anywhere near as much profit per phone, but in the long run, it might help you more than you think.