For the past couple of weeks I've been trying to get my hands on ASUS' Jelly Bean-powered Nexus 7 tablet, but to no avail. ASUS could hook me up with one, but it would be a review unit meaning it was tested and used by someone else, but I wanted a fresh one.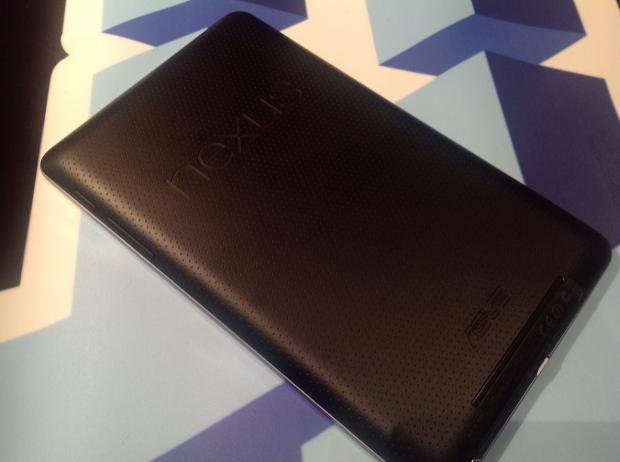 So, I ended up buying one personally, and here we are today. It arrived fresh in its box, and we've done an unboxing video, shown above. I go over a few things in the video, but I've used it for an hour or so since the video, and boy, is it a great tablet.
The first thing I noticed is that it really is a pure Google experience. This is what sets any Android-powered tablet apart from Apple's iPad. When you turn an iPad on, it's an iPad, from Apple, that's it. A pure iOS/Apple experience. When you turn on the usual Android tablet, it's an Android tablet from someone like Samsung or ASUS, powered by Google's Android OS, with some of Samsung or ASUS' UI splashed on top.
The Nexus 7 is a pure Android experience, run by their latest OS, Android 4.1 'Jelly Bean'. Once you've turned it on, you're prompted with signing into your Google account, which is straight forward enough, and once completed, Google send you an e-mail for $25 worth of credit on their Play Store. Something completely unexpected, but quite nice.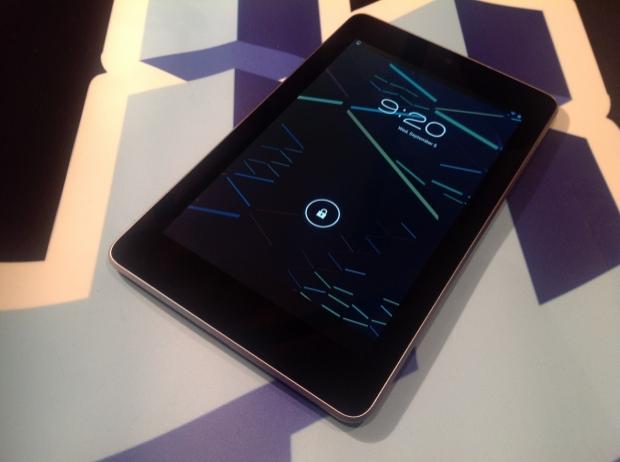 I synced my usual applications such as Facebook, Flipboard, Instagram, Spotify and more, and just messed around with it. It's fast, it's slick, and its super, super smooth. It really is a polished unit. It feels light, the 7-inch screen is gorgeous, and it's a joy to use. The Nexus 7 sports NVIDIA's quad-core Tegra 3 processor, and you can feel it snapping through pages and screens with Google's 'Project Butter', which renders the screens at 60fps.
I did notice that holding the tablet in portrait mode, that it got a little warm on the left side of it - something I will definitely investigate in our proper review. One last thing I did mess around with was Google Now. Google's Now service is a Siri-like assistant, helping you with questions on most topics. I asked it what the weather was, where I got an appropriate answer - I even asked it for local pizza places, in which it showed me my local pizza joints.
Overall, the experience on the Nexus 7 has been great thus far, and I'm excited to see what I think about it over the next week or so of personal use. Be sure to check back a week or so from now for our proper review.