The words Call of Duty and DirectX 11 feel so dirty next to each other, but developer Treyarch has confirmed that the upcoming Black Ops 2 will indeed support DX11.
Treyarch have said that they've updated the engine to include DirectX 11 support, and its associated bells and whistles. They've also said there'll be "more quality vs performance options than ever before". The news is followed by Windows XP support being dragged from under COD fans' feet.
Treyarch have said in a PC-specific FAQ:
Performance has been a top priority for Black Ops II PC from day one and we have achieved significant improvements. We've improved the way the engine handles multiple threads. Additionally, we moved the engine from DX9 to DX11. The DX11 API is leaner than DX9 and requires less CPU time to do the same amount of work. It is important to point out that this benefits the entire range of supported GPUs, not just DX11 hardware. We have also added more "quality vs performance" options than ever before so you can customize your experience to either run faster or to satisfy your taste in eye candy.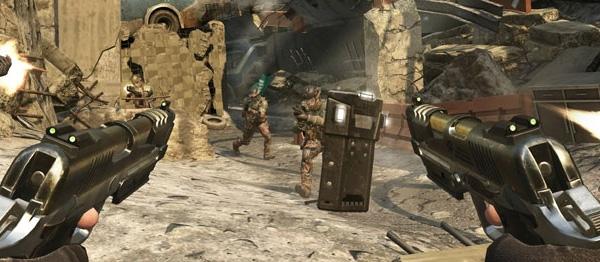 The developer does apologise for ripping away Windows XP support, claiming that it was an inevitable move when moving over to the DX11 API. The system requirements for COD:Black Ops 2:
OS: Windows Vista SP2 or Windows 7
CPU: Intel Core2 Duo E8200 2.66 GHz or AMD Phenom X3 8750 2.4 GHz
Memory: 2GB for 32-bit OS or 4GB for 64-bit OS
Video Card: Nvidia GeForce 8800GT 512 MB or ATI Radeon HD 3870 512 MB