Samsung experiences severe PR backfire, tries to turn two Indian bloggers into paid shills
Two Indian bloggers get an apology from Samsung regarding the IFA incident last week.

Published Tue, Sep 4 2012 3:21 AM CDT
|
Updated Tue, Nov 3 2020 12:27 PM CST
Over the weekend, Samsung were caught in a web of their own crap as it was revealed they were trying to turn two Indian tech bloggers into paid shills. Clinton Jeff and a second blogger were allegedly pressured into promoting Samsung products at the IFA event in Berlin.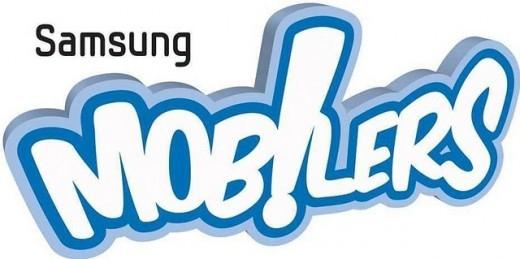 It was meant to be part of Samsung's Mob!lers marketing programme, but news came out from the bloggers, who have painted quite the picture of Samsung. The original story from The Next Web shows that the two bloggers were independent bloggers, not there for any particular company, but for all the companies, to report on all products. Samsung had offered to fly them over to Berlin from India, and put them up in a hotel, how can you turn down that offer?
It turns out that Samsung had other plans for the bloggers, where once they touched down in Berlin, were asked to sign an NDA at the IFA event. They declined, and were threatened with their flights home being cancelled, and their hotel room stay finished. This would've left them stranded in a foreign country, with no way home, with the only option left to spend their own money, unexpectedly.
The news broke out like a bad rash, and the reaction was very anti-Samsung, and rightly so. How would you feel being stranded out in the middle of a country you've never visited, with no way home? What if you didn't have thousands of dollars right there and then to spend in order to fly back to your home country? The original story is quite lengthy, and I suggest you definitely take a look here.
There was an update to the story now, where someone from Samsung has e-mailed Jeff, saying "I would like to reach out to you and deeply apologize to you for your experience in Berlin, at IFA. The unidentified Samsung rep continues, "We put you through undue hardship and we are trying to rectify the situation."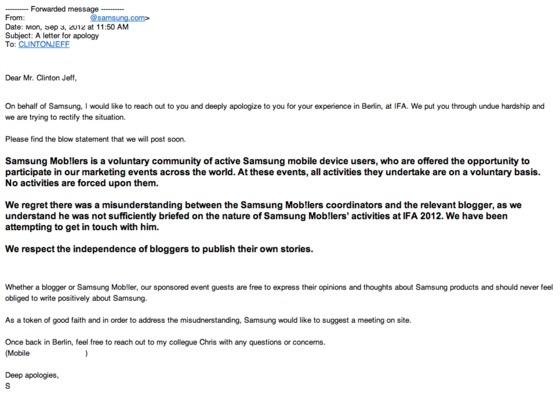 One of the bigger nuggets from this story is that the two bloggers were forbidden to report of their issues outside of Berlin. A Samsung rep allegedly told the bloggers "none of this should leave Berlin. Or reach India". Obviously the two bloggers went public, and here we are.
What do you think of Samsung's actions here? It's quite appalling. It's common knowledge that companies will fly bloggers or journalists around the world to cover events, but to be a paid shill and promote the brand itself? That's really a step too far.
Related Tags