If you're a fan of the Assassin's Creed series but felt the multiplayer wasn't quite good enough, then you are in for a treat. Ubisoft has been hard at work on the multiplayer side of things for the upcoming Assassin's Creed 3 and the result is that players will receive monthly updates to the content in the form of files and videos.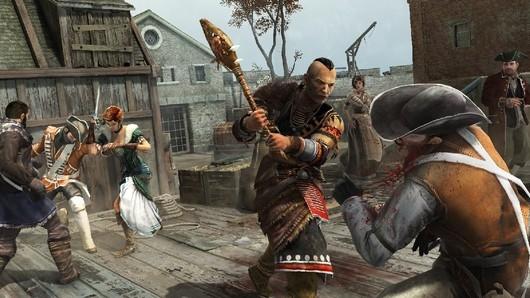 The team behind the multiplayer aspect have been given the right to develop some of the story line and this is sure to affect the lore. You see, Abstergo has turned the Animus into a commercial product that allows people to relive "the past in HD." You play as a customer looking forward to doing just that.
"As you progress in the game and level up your character, you access these files and videos. Every month you'll have new challenges to unlock new content that will continue the storyline throughout the year," Ubisoft Annecy game director Damien Kieken told CVG.
Furthermore, the multiplayer environment will have more of an effect on battles. They will feature dynamic weather, which can severely cut down on visibility, and bottles and axes and such that can be used to get special environment kills. It also features two new game modes to keep things fresh: Domination and Wolfpack.