Clive Palmer, an Australian billionaire, is set to spend quite a bunch of cash on building a full-sized replica of the Titanic. Now, you're probably thinking a replica, would be a 1/100, or 1/1000 scale model, but this is the real deal, the real size of the original Titanic.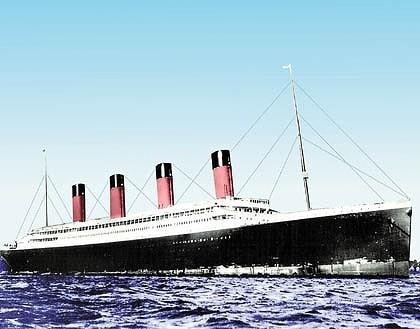 The design of the replica is being completed in Europe, with the construction of the ship to begin toward the end of this year in China. Palmer has said that the Titanic 2 will keep 98% of the original Titanic design, with the 2% in changes reserved for building in modern standards and regulatory requirements. Palmer says:
You'll have the exact same cabins as the original Titanic. If you want to go in third class, eat potatoes...dance around in circles with an Irish band, you'll be able to do it.
Why would you want to do this? Palmer says he's doing this, simply because he can:
John Kennedy said in the 60's, we choose to go to the moon, we choose to go to the moon cause we can go there. So we got individual choices to do that. I've got the money. So I can do it. I can go to the moon, I can build the Titanic.
Let's hope that there's no Celine Dion involved.