Denon and Marantz blow away last day of winter with new professional audio products
Denon and Marantz showcase new headphones and dock speakers.
Published Sat, Sep 1 2012 5:07 AM CDT
|
Updated Tue, Nov 3 2020 12:27 PM CST
At their first event in Australia, professional audio brand Denon and Marantz late this week announced their new range of lifestyle gear including headphones and dock speakers for personal mobile devices.
Differentiating between key types of users and their music needs and tastes was what Denon did in their new range. With 8 new on-ear and in-ear models across four different lifestyles: Music Maniac, Globe Cruiser, Urban Raver and Exercise Freak - there should be a product that will fit your lifestyle.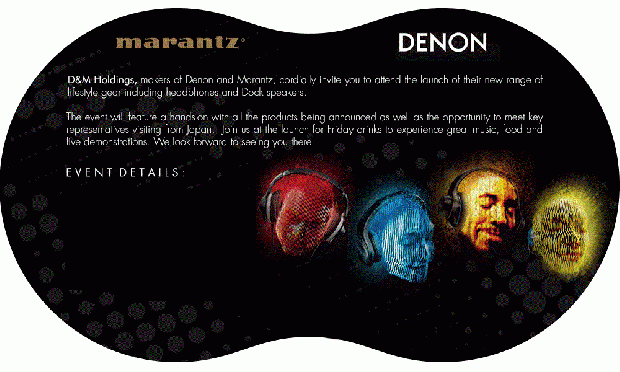 High-end audiophile gear can be found in the Music Maniac range, with two on-ear (AH-D7100, AH-D600) and 1 in-ear (AH-C400) models. We were able to play around with these headphones that were connected to an amplifier.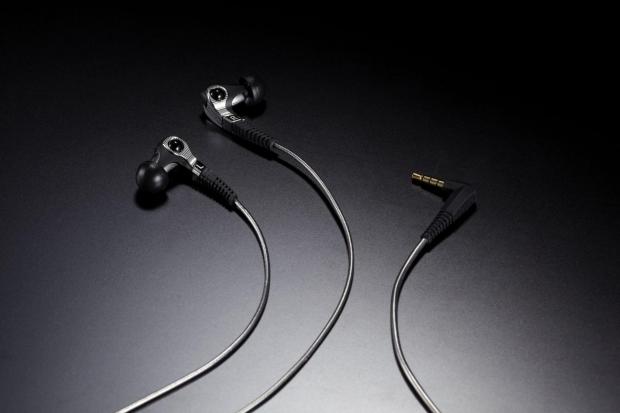 Coming from an Audio Technica AD900 user connected to the ASUS Xonar ST, the D7100 and the D600 both had a nice representation of bass, (something that the AD900 lacked being open-back designed), but the bass wasn't muffled so each word from the song was crisp and clear, including the instruments used in the track. Both headphones feature a 50mm driver to deliver the sound.
[img]2[/img]
The design of the headphones was solid and did not feel cheap; the D7100 is crafted from mahogany hardwood that also helps with the audio experience. These headphones will make your set of Beats embarrassed, both in audio quality and price. D7100 headphones will set you back $1500 and puts it in the same league as the Sennheiser HD800 headphones.
[img]3[/img]
If you're a bit like me and appreciate the audio experience but probably wouldn't spend half-a-month's paycheck on a set of cans, the Globe Cruiser range is probably for you. About a third of the cost of the flagship model, the AH-NCW500 headphones feature aptX Bluetooth connection and passive noise cancellation when listening to music. Targeted towards the business traveler, the battery life is about 10 hours, and a cable can be attached if you run out of juice. The in-ear version, AH-W200 can run for about five hours and is very minimalistic in design. One cool thing with the NCW500 was the control panel on the side of the headphones that would light up when used.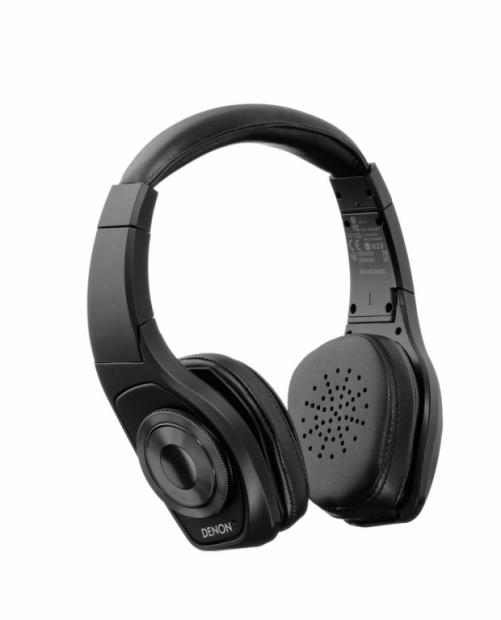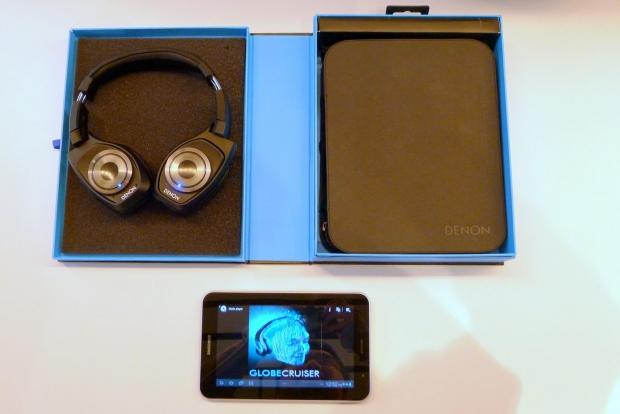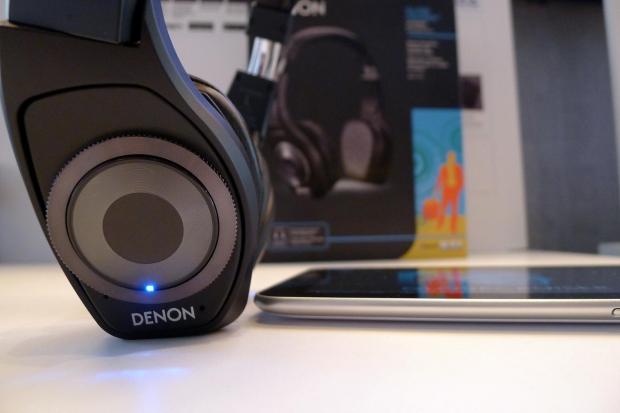 Denon is also specifically targeting music listeners that love bass-heavy songs, for these people the Urban Raver range is your model. A large 50mm driver and amplifier feature on the AH-D400 headphones, while the in-ear AH-C300 uses two 11.5mm dynamic drivers (double air compression) that provide the deeper bass. It's also interesting to note that Denon worked with Starkey (a hearing aid manufacturer) to develop the shape of the C300, analysed over 4000 ear patterns to create one that snuggly fits in the majority of their customers.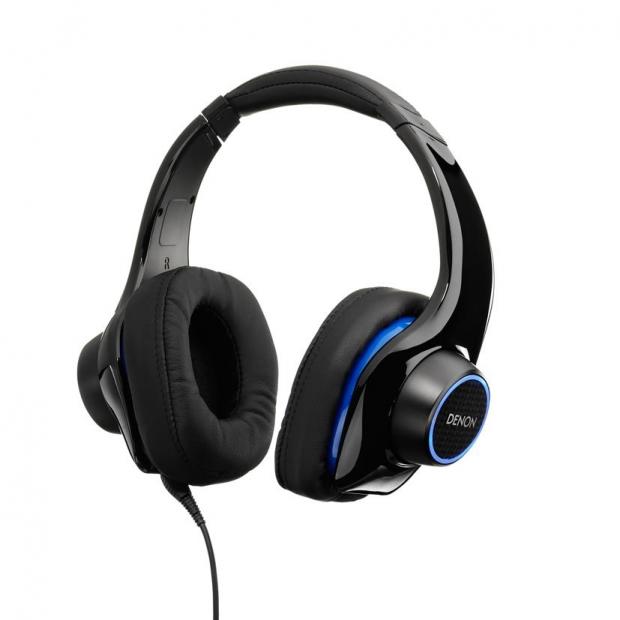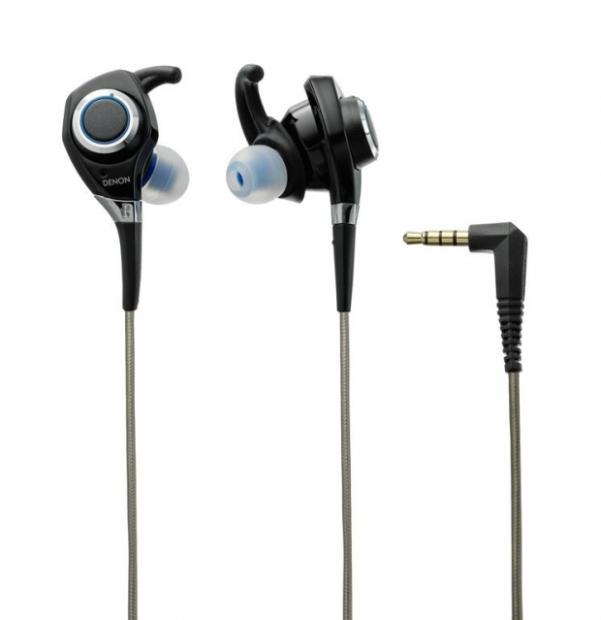 Lastly, Denon have released in-ear earphones for those of us who enjoy listening to high quality audio when exercising, this range is appropriately named; Exercise Freak. These Bluetooth earphones are sweat proof, antibacterial, come in three colours; yellow, black and blue and weigh in at a light 23 grams.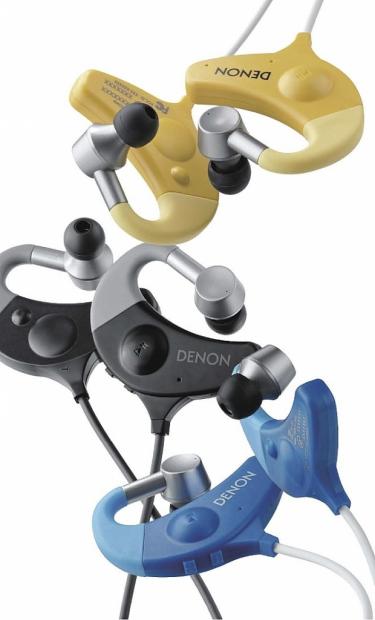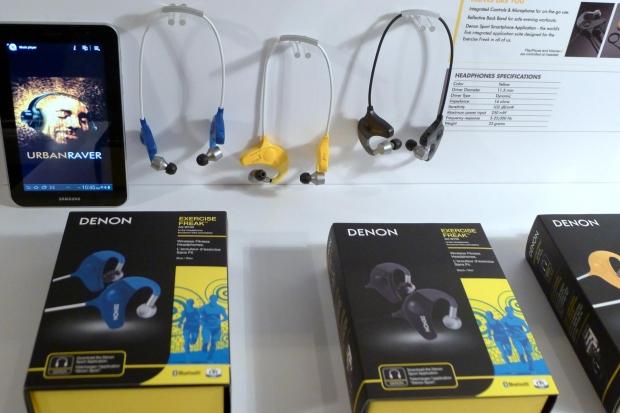 All headphones announced today also come with their special smartphone application for both iOS and Android. These apps are unique depending on their usage. For example, the Exercise Freak application links with your smartphone so that jogging routes are saved onto a map so you can track how far you ran.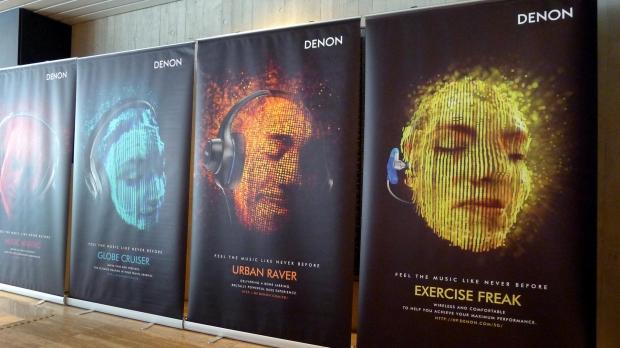 The declining trend of "packaged media" and an increasing consumption of "on-demand media" a Denon spokesman explained, "people want the same high quality sound in portable systems."
With this worldview in mind, Denon showed off their first products in the docking station market: Cocoon Home Speaker Dock and the Cocoon Portable Speaker Dock. Both Cocoons are compatible with Apple iPhone, iPod Touch and iPad devices via the 30-pin connector; other devices can be connected with the line-in port behind the device.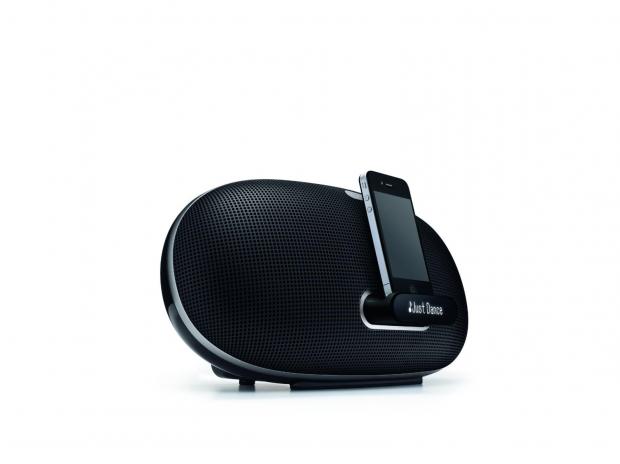 These Cocoon docks include network connectivity (both wired and wireless connections), built in Internet radio, USB port, the dedicated Cocoon application and many other features. The Cocoon Portable is similar to its older brother in terms of features (apart from the docking option), however it utilises a carry handle for portability and has a battery life of about five hours.
Both docks are well built, sturdy and produced nice quality sound (the room was full of chatter though). In one instance the volume slider on the iPhone 'magically' maxed out, and the speakers handled it well - loud and crackle-free.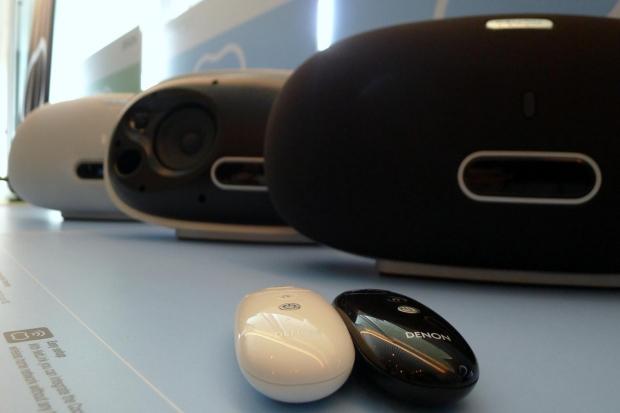 Denon and Marantz have launched a new website that's dedicated to their Asia-Pacific customers, go check it out if you're keen on some of these sweet headphones and docks.
Australian pricing and availability can be found below.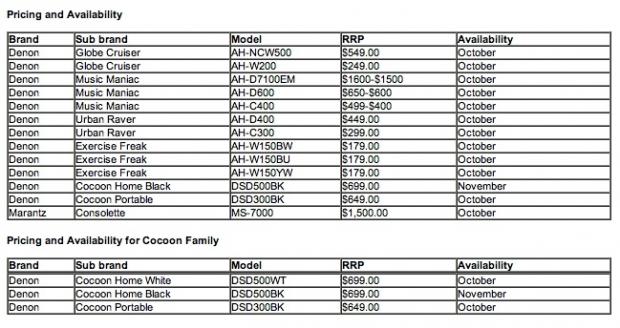 Related Tags