IBM has bragging rights at the moment, with the world's fastest server chip clocking in at an incredible 5.5GHz. IBM's new zEnterprise EC12 mainframe cost the company $1 billion in development, and offers 25% more performance courtesy of their hexacore processors.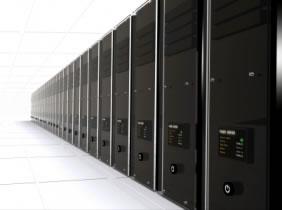 IBM's zEnterprise EC12 mainframes are available in multiple configurations, with as many as 120 cores available. All models will include transactional execution support, as well as Enhanced-DAT2, allowing 2GB page frames for more efficient utilization of huge quantities of RAM.
Another jewel of the newly-introduced zEnterprise EC12 mainframe is IBM's cryptographic co-processor, Crypto Express4S. It's quite special as its tamper-proof, providing privacy when handling transactions, and other similarly sensitive data. Crypto Express4S also offers multiple security configurations to support the requirements, and needs of bankers and other organizations handling sensitive data. This includes the information on smart passports and ID cards.
IBM also has another first with zEnterprise EC12, as its the first to sport solid-state technology in the form of Flash Express, improving the performance of data-intensive applications and workloads. Charles King, an analyst with research firm Pund-IT says:
It's going to be harder and harder for IBM to find new customers and new opportunities for the mainframe.
IBM's zEnterprise EC12 will be available from next month, with prices starting at around the $1 million mark.