Samsung unveiled three new Windows 8, all-in-one PCs earlier today, and included is a widget called S Launcher. Why is this news? Well, Samsung doesn't want to confuse people with Windows 8's lack of a Start Menu, so they've pushed out S Launcher, which looks virtually identical to the Start Menu of Windows 7.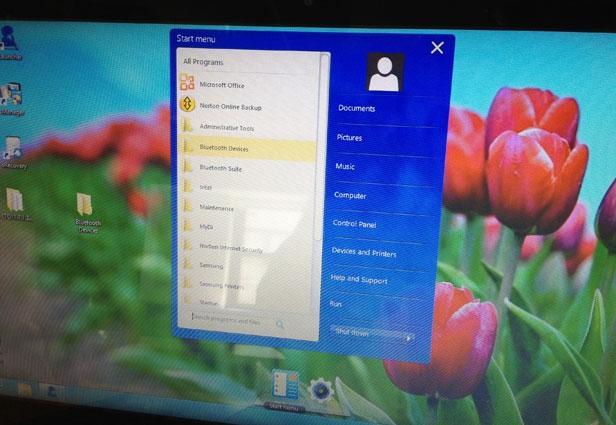 S Launcher is a simple widget that looks, and acts, just like the Start Menu we've all come to love over the last decade-plus. It's as simple as clicking the widget, start typing a word, and whatever word you type, it will show you the settings, and apps that relate to the item you've just searched for. There's also a separate settings icon which provides quick access to the most commonly used controls.
Samsung's S Launcher also allows you to drag and drop files for easy access and throwing them away when you don't need them anymore. The settings icon does come in handy, as Microsoft have shifted around a lot of the computer settings to places you're usually used to in Windows 7. This means that Samsung's S Launcher can save you time when trying to find something such as power management, control panel, and more, now found all in one easy-to-use spot.