Samsung Galaxy S III now available in brown, red, black, grey
Samsung offers four new colors for the Samsung Galaxy S III after teasing one at the olympics.
Published Tue, Aug 28 2012 10:30 AM CDT
|
Updated Tue, Nov 3 2020 12:27 PM CST
As we reported previously, it appeared that Samsung was preparing a Samsung S III in black. We found this out thanks to leaked pictures, and now we know that we had just scratched the surface. Samsung has said the color availability will vary by carrier and region, though they haven't said which colors are going where.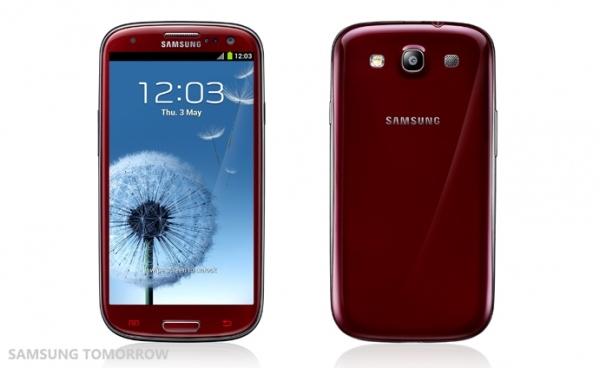 The Samsung PR machine had a bit of fun writing this press release, I'm sure. Take a look:
Elegant, intelligent and stylish, the Samsung GALAXY S III is designed for humans and inspired by nature. This design ethos is brought to life through the new colour variants, which are all derived from man's relationship with natural materials and perfectly compliment the handset's organic experience.

Amber Brown*: Inspired by the mysterious and unique gem, which was believed to sustain the secrets of the earth inside it. The deep, rich colour of Amber Brown redefines the classic colour and emphasizes the beauty of the advanced organic design of the GALAXY S III.

Garnet Red*: Rare and special, the gemstone Almandite Garnet was worn as an amulet by the ancient Egyptians who believed the stone contained protective powers. Garnet Red holds the delicateness and elegance of Almandite Garnet, in line with the GALAXY S III's soft curves and smooth lines.

Sapphire Black*: A colour that adds the mysterious power of dark stones to the refined, deep sophistication of the colour black, Sapphire Black is inspired by the stones used by the ancient people of India and Persia for protection, with the belief they strengthened one's willpower.

Titanium Grey*: Inspired by the colour grey as a symbol for intelligence, insight and curiosity, all of which are embodied within the design of the GALAXY S III. Titanium Grey expresses the feeling of modernity and wisdom bringing a futuristic element to the handset.
Now, if we cut though the marketing speak, we see that the Samsung Galaxy S III is now available in brown, black, grey, and red. This adds to the already available choices, white and blue.
Related Tags