Looking for a new CPU? You may just want to hold off for a little bit longer, at least until you see what AMD is planning to bring to the table. Thanks to leaks, we can now provide you with an idea of what they may be planning for their Vishera line of FX CPUs, set to launch in Q3 or Q4 of 2012.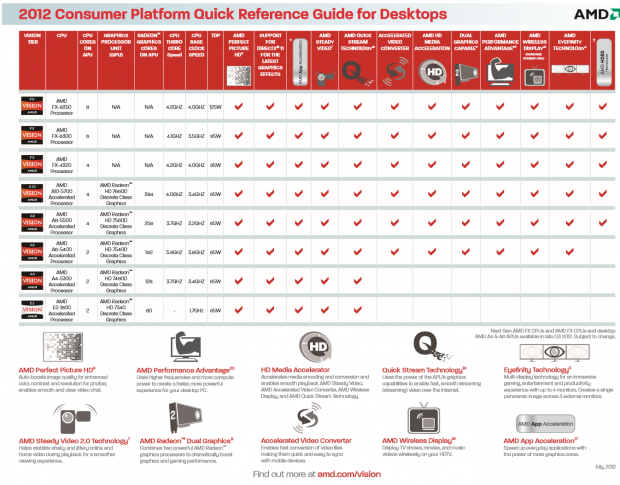 The launch plan looks to be similar to the launch plans of "Zambezi" in that they are launching one eight-core CPU, one six-core CPU, and one quad-core CPU. The launch of Vishera is supposed to be coordinated with the launch of their new APUs using the same processing core, Piledriver, which is an updated Bulldozer.
The eight-core FX-8350 will ship with a 4.00 GHz clock speed, with a speed of 4.20 GHz for TurboCore. The six-core FX-6300 will ship with a clock speed 3.50 GHz, and a 4.10 GHz TurboCore speed. The quad-core FX-4320 will feature the same clocks as the FX-8350 with half the cores. The document also provides some more information on AMD's upcoming APUs.