We already know that the new LG phone "really flies", but what else will the new superphone contain? Well, it will be the first to bake in Qualcomm's new APQ8064 processor, and it will also be the first to sport LG Display's new True HD IPS+.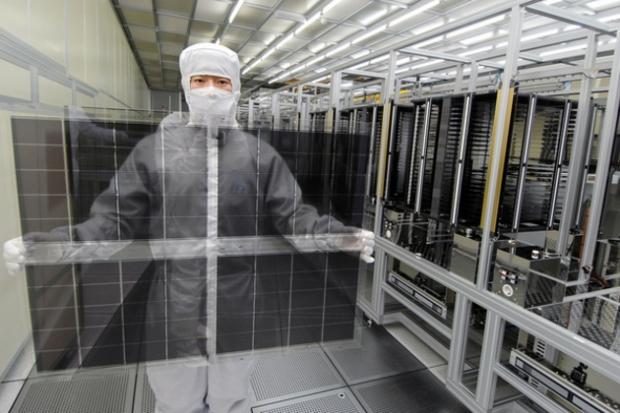 LG have said that the 'G' (no Optimus, unlike how we reported yesterday) will sport a 4.7-inch 1280x768 LCD that will be capable of pushing an all-white screen at 470 nits of brightness, all while using 70% less power than AMOLED. LG's new display, unlike most AMOLED-based displays on the market, will have an ordinary RGB stripe instead of the RGBG PenTile pixel arrangement.
LG have also said that the new screen technology will get baked into the company's Optimus Vu 2, too. LG's new superphone will also be the first to sport a new laminated touchscreen, the G2 Touch Hybrid Display. LG have said that the "unibody" design has allowed them to cut 30% off of the screen's thickness.
If this sounds familiar, you're right, it sounds like the in-cell technology Apple are using for their new iPhone, which LG reportedly went into mass-production earlier this month.
LG's new 'G' superphone also gets a new battery that was developed by LG Chem, a subsidiary company of LG. This new battery is said to run 60% more efficiently than "other similarly-sized batteries" and is capable of handling up to 800 recharge cycles. We should expect LG's new phone to launch worldwide later this year after a Korean launch in September.