Earlier on today we were invited to the GIGABYTE headquarters here in Taipei where we were told we would see the Taiwanese motherboard maker and its in-house professional overclocker HiCookie try to set a new world record for the Intel Core i7 3770K processor.
Overclocking was done on the upcoming GA-Z77X-UP7 motherboard that is due to be released this coming Monday - GIGABYTE at the time of writing were not prepared to comment on pricing as it is yet to be 100% confirmed. However, you can expect the price to be fairly high as this is a board designed for overclockers and it has plenty of top notch features to help overclockers around the world set new performance records. In the video above I mentioned that the Z77X-UP7 is much like a Formula One car in its design theory. Every little tweak has been included and high-end components such as 32 CPU phases are included to help set said new records.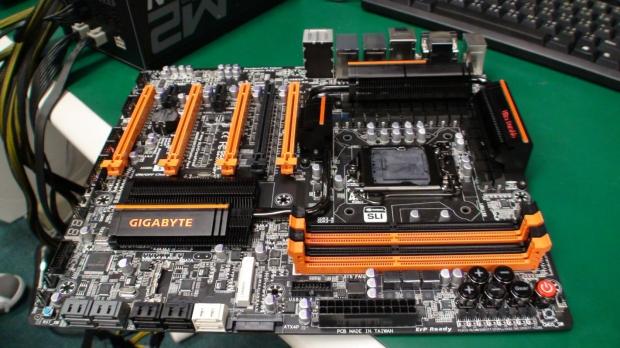 Besides the massive amount of power phases and its all-digital power system, GIGABYTE has included some new handy switches this time around. There are two switches at the southern end of the motherboard. One is to control which BIOS is used (master or backup) since this board like all other GIGABYTE boards support Dual BIOS. The second switch disables the Dual BIOS function as sometimes overclockers get into a kind of loop issue that has the motherboard looping between both BIOSes to figure out which one to use.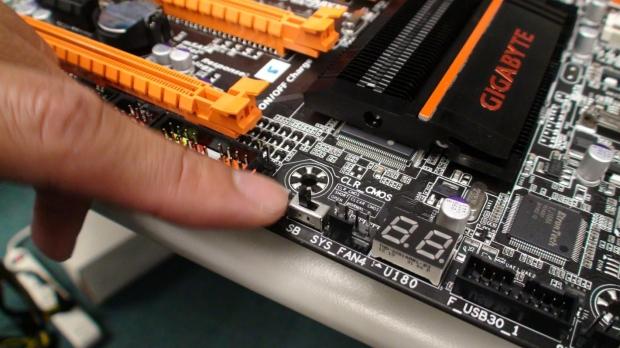 The other new switch is at the northern end of the board and it's the LN2 switch. When activated, this switch will keep the CPU clocked back to allow for overclockers to take a screenshot or validate an OC result. I guess depending on which way you look at it, deactivated or activated, when the overclocker is ready to validate his or her result, the switch is changed to set the maximum OC that the overclocker has achieved.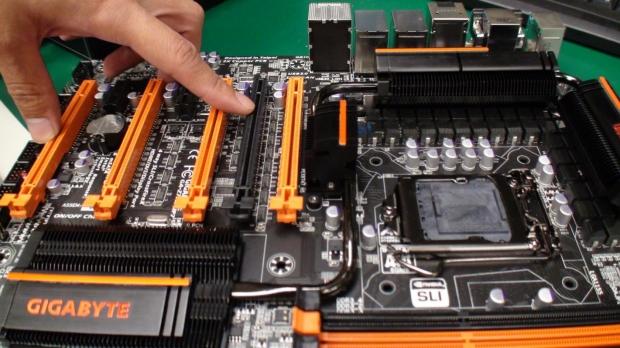 Another feature is the black PCI Express x16 slot. It's the only black slot on the board and it's designed for overclockers running single video card tests. This black slot is routed directly through PCIe to the CPU, hence reducing bandwidth. Since the Z77 chipset only has so many PCIe lanes, a PLX bridge is added to support up to four way SLI and CrossFireX. The issue for those who are only focused on single video card testing is that they noticed additional latency when routing through the PLX bridge on previous GIGABYTE boards, hence why GIGABYTE this time around added the special black PCIe slot for those concerned with that issue.
The Z77X-UP7 also features many of the other goodies you'd expect from GIGABYTE including OC Touch, onboard voltage measurement, debug display and of course Ultra Durable 5 technology. The big one not mentioned so far is that this board features a 10 layer PCB and at least according to GIGABYTE, that is the most of any Z77 motherboard currently on the market.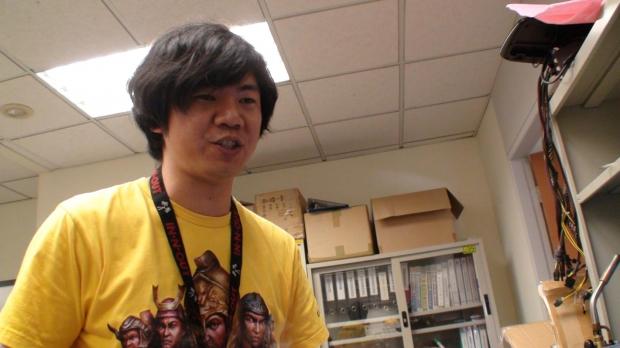 Getting back to the reason you probably visited this post, the OC world record. HiCookie was able to clock in a speed of 7102MHz (1 core / 1 thread) with his Intel Core i7 3770K processor at 1.968 volts and -188 degrees Celsius. At the time of writing this is a world record! You'll see in the video above that at this insane speed, the board was only stable for enough time to take a CPU-Z validation file (around half a second), but this is normal. I've seen overclockers hold CPU speeds longer than this, but not at this extreme speed. We're told at this level it's normal to only have enough time to grab a validation before the system reboots or freezes up, but it's long enough to set a new record.